Charlotte Hornets Look to Get Back on Track Against the Dallas Mavericks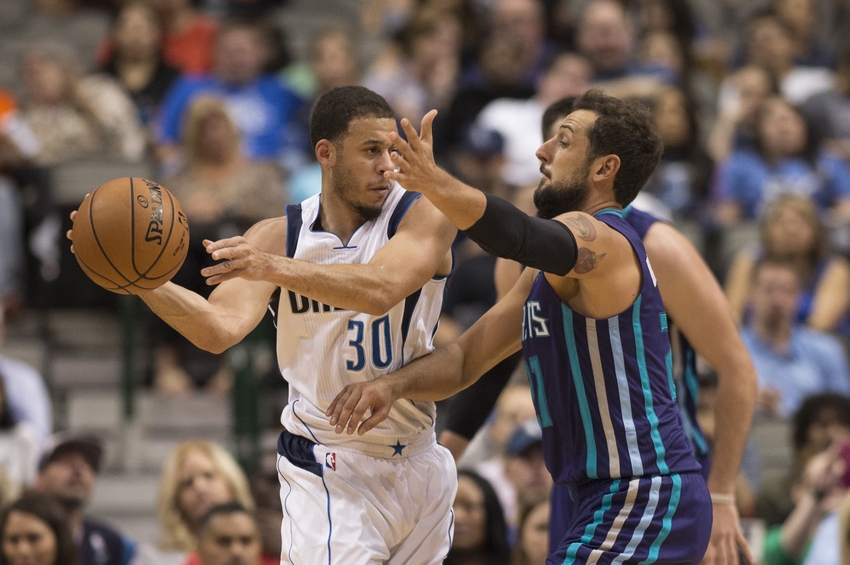 The Charlotte Hornets are set to take on the Dallas Mavericks at home as they try to right their wrong and get back on track with their season.
The Charlotte Hornets (10-8) attempt to get back on track as they host the Dallas Mavericks (3-14) after a disappointing loss to the Detroit Pistons. It will be the first meeting of the season between the two sides. The Hornets have lost five of their last seven after starting the season 8-3.
In their last game, the Mavs lost to the San Antonio Spurs as their slump continues. They have lost nine of their last 10 games and are only 1-9 on the road this season. Dallas has had a poor start to the year but a team with Dirk Nowitzki and coached by Rick Carlisle will always be a tough out.
The Mavericks have made the playoffs for 15 of the last 16 seasons but with their slow start this season, they are in danger of missing the postseason for the first time since the 2012-13 season. Their slow start can be attributed to multiple injuries including that to Nowitzki.
More from Swarm and Sting
The Hornets and the Mavericks met once in the preseason in Dallas as the Mavs walked away with the win in that one. These two sides will meet a total of two times this season with their next meeting coming only a few days after this one.
Charlotte Hornets vs Dallas Mavericks
7:00 p.m. EST, Thursday, December 1st, 2016 – Spectrum Center
Broadcast on FOX Sports SouthEast
Injury Report:
CHA:
OUT – Marvin Williams (hyperextended left knee)
QUESTIONABLE – Jeremy Lamb (right knee contusion)
DAL:
Jose Juan Barea (left calf strain) is NWT
Andrew Bogut (rest) is NWT
Seth Curry (right knee sprain) is questionable
Devin Harris (right great toe sprain) is probable
Dirk Nowitzki (right Achilles strain) is NWT
Deron Williams (left calf strain) is probable.
Biggest Story:
Hornets vs an Easy Opponent?
The Dallas Mavericks are near the bottom of the league in almost every statistical category in the NBA. They are the worst in the league in points per game, field goal percentage, three-point percentage, rebounds per game, and assists per game. On paper, this should be a win for Charlotte. As we know, all games are tough and wins are never easy to come by but the lowly Mavs should be an easier out than most.
Best Match-up to Watch:
Nicolas Batum vs Harrison Barnes
Nic has been struggling for most of the season and he has yet to turn things around. He is still the Hornets second leading scorer but Batum's numbers are down from last year. Maybe he will be able to break out of his slump against Dallas and Barnes.
Harrison made the move to the Mavs this summer after the Golden State Warriors replaced him with Kevin Durant. He has been the Mavericks best player so far this season averaging a team-high 20.5 points per game this year. It will be up to either Batum or Michael Kidd-Gilchrist to stop Barnes in this one.
This article originally appeared on