Charlotte Hornets Look to Continue Their Winning Ways Against the Detroit Pistons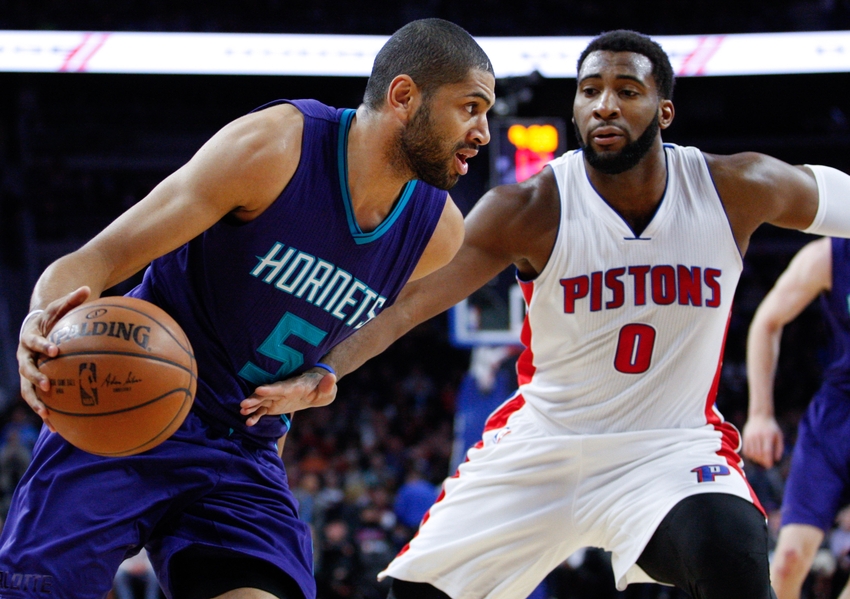 The Charlotte Hornets return to Buzz City as they look to extend their current two-game win streak against the Detroit Pistons.
The Charlotte Hornets (10-7) are set to take on the Detroit Pistons (8-10) at home in their first meeting of the season. Charlotte's coming off a blowout victory over the Memphis Grizzlies as that was their second consecutive win after losing four straight prior. Although they have momentum, the Hornets are on the second night of a back to back.
In their last game, the Pistons lost to Russell Westbrook and the Oklahoma City Thunder. They did win two games before that match-up but they have also lost five of their last seven in total. It may be a tough night for Detroit as they are only 1-7 on the road this season but the Hornets haven't taken advantage of being at home as they are only 5-4 in Charlotte this year.
While Stan Van Gundy's team has gotten off to a bit of a slow start this season, they are still a dangerous side with playoff hopes. As soon as they get their starting point guard back in Reggie Jackson, they should be mentioned alongside the mid-level to top teams in the Eastern Conference. Charlotte will still need to be ready even though Jackson will miss this game. The Hornets lost one out of three games last year to Detroit and they don't want to start off on the wrong foot in their season series this year.
More from Swarm and Sting
These two sides will meet a total of four times this season with the next match coming on December 7th in Charlotte. Detroit holds the all-time record over the Hornets with 54 wins compared to only 46 from the Queen City team.
Charlotte Hornets vs Detroit Pistons
7:00 p.m. EST, Tuesday, November 29th, 2016 – Spectrum Center
Broadcast on FOX Sports SouthEast
Injury Report:
CHA:
Marvin Williams (Hyperextended Left Knee) – OUT
DET:
Reggie Jackson (Left Knee Rehab) – OUT
Reggie Bullock (Left Knee Meniscus Tear) – OUT
Biggest Story:
Turnover Battle
As everyone knows, the Charlotte Hornets are great at taking care of the ball under head coach Steve Clifford. They only average 11.7 turnovers per game this season, which is second-best in the NBA. The only team with fewer turnovers per game are the Detroit Pistons who only average 11.5.
Want your voice heard? Join the Swarm and Sting team!
With both teams taking care of the ball each game, this meeting may come down to who has more at the end. I wouldn't expect a lot of turnovers from either side but the one with more may end up losing. It will surely be a stat that both coaches will be keeping a close eye on.
Best Match-up to Watch:
Cody Zeller isn't having the all-star type season that Drummond is but he is making a big impact each game for his team. With his pick-and-roll play, defensive movement, and smart play, Cody has been crucial in the Hornets' starting line-up. While Roy Hibbert may match-up better with Andre, expect Zeller to defend him for much of the night.
Cody isn't the best defender but he will need to keep Drummond off of the boards as much as possible. Andre is averaging 14.6 points per game and 13.4 rebounds per game so far this season. He isn't much of a threat with the ball in his hands but he makes his impact by grabbing both offensive and defensive rebounds. Zeller has his work cut out for him but slowing down Drummond will be key. If Andre puts up big numbers, the Charlotte Hornets could be in for a long night.
This article originally appeared on