Charlotte Hornets Look to Bounce Back Against the Winless Philadelphia 76ers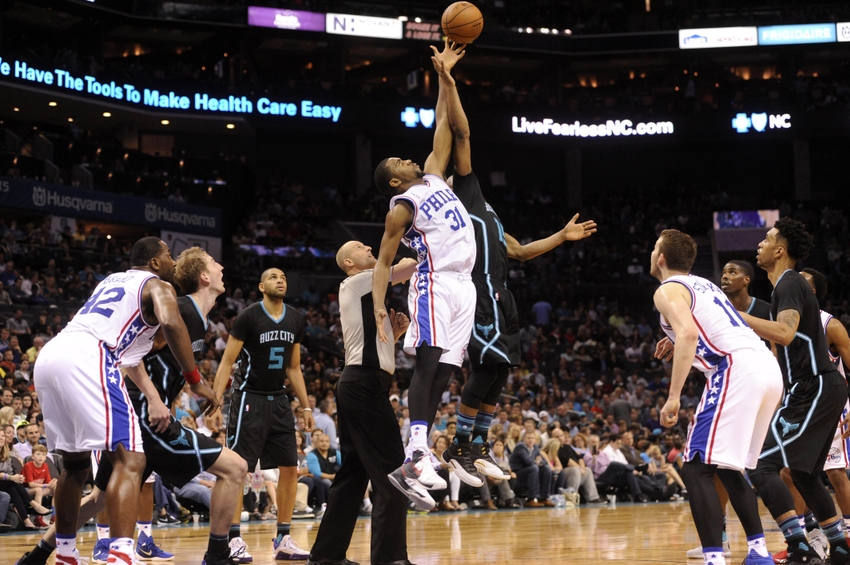 The Charlotte Hornets are hoping to bounce back against the winless Philadelphia 76ers after their first loss of the season last game.
The Charlotte Hornets (2-1) host the Philadelphia 76ers (0-3) in their fourth game of the season as they look to bounce back from a recent loss. Phili's still searching for their first win on the young year and would love to get a victory in Buzz City. A win would give Charlotte their first home victory this season.
The Queen City team were successful against the 76ers last year going 4-0 in the season series. After starting 2-0, the Hornets dropped their last game to the Boston Celtics while Phili has lost to Oklahoma City Thunder, Atlanta Hawks, and the Orlando Magic. This is the second game of a back-to-back for the Sixers while Charlotte has been resting for almost four days.
The Hornets will be without Jeremy Lamb (hamstring) and Roy Hibbert (knee) in this one. Those are two key players for Charlotte and they may also be without Christian Wood (illness). One of the most exciting players for Philadelphia, Joel Embiid, will miss this game.
More from Swarm and Sting
Where and When to Watch:
Charlotte Hornets (2-1) vs Philadelphia 76ers (0-3)
7:00 p.m. EST, Wednesday, November 2nd, 2016
Spectrum Arena
Match-up to Watch:
Kemba Walker vs Sergio Rodriguez
We all know that Kemba has become one of the better point guards in the NBA with his play last season and he has had a strong start to this year as well. Walker is averaging a team-high 23.3 points per game but he may have a tough task against Sergio tonight. Rodriguez has returned to the NBA this season and is the 76ers best point guard.
He is averaging a near double-double with 12.7 points per game and 8.3 assists per game. His name may not be recognizable and his numbers aren't great but he has been Phili's second best player. This should be a fun point guard match-up between a speedy scorer and a technical passer.
Prediction:
The Charlotte Hornets should beat the Sixers as they are the better team. Philadelphia are expected to be one of the worst teams in the league this season while Charlotte are a projected playoff squad. These are the type of games that the Hornets should and need to win.
This article originally appeared on