Charlotte Hornets Look to Bounce Back Against Memphis at Home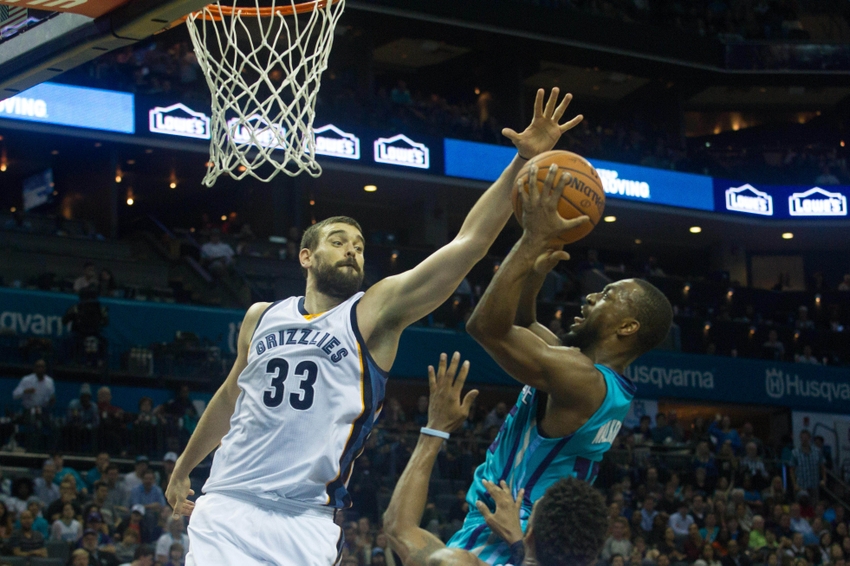 The Charlotte Hornets return to Buzz City with hopes of putting their previous loss behind them as they take on the Memphis Grizzlies.
The Charlotte Hornets (8-4) are set to face off against the Memphis Grizzlies (8-5) as they return to Buzz City for a two-game homestand. Charlotte's coming off of a disappointing overtime loss to the New Orleans Pelicans. After their worst loss of the season so far, the Hornets are looking to get back on track against Memphis.
In their last game, the Grizzlies defeated the Minnesota Timberwolves at home. They are currently riding a four-game win streak, that includes an impressive win over the Los Angeles Clippers, into this one. It will be the first meeting of the season between the two sides.
Memphis are a tough out as they methodically grind down their opponents. Much like the Hornets, the Grizzlies have an identity and they consistently play with the same intensity each night. While Charlotte is reeling from their recent loss, the Griz come in riding a hot streak. The momentum clearly favors Memphis but the Hornets always put up a good fight, especially at home.
More from Swarm and Sting
In an interesting note, this will be Troy Daniels first game back in Charlotte against the Hornets since leaving this summer in free agency.
Charlotte Hornets vs Memphis Grizzlies
7:00 p.m. EST, Monday, November 21st, 2016
Spectrum Center
Injury Report:
CHA:
MEM:
Biggest Story:
Turnovers vs Points off Turnovers
While Steve Clifford preaches taking care of the ball, Memphis thrives off of turning their opposition over. The Hornets average a league-low 11.3 turnovers per game while the Grizzlies are seventh in the NBA at 18.2 points off turnovers per game. If Charlotte
If Charlotte can take care of the ball, like they usually do, they will limit the number of points Memphis can score off turnovers and that bodes well for the Hornets. Although, it will be a tough task as David Fizdale's club forces their opponents to commit an average of 15.2 turnovers per game.
Best Match-up to Watch:
After receiving a huge payday this summer (five-year, $153 million), Conley is leading the Grizzlies with his play on the court. He leads Memphis with 18.3 points per game and 5.9 assists per game. He is also shooting 47.5% from the three-point line. He is one of the better point guards in the NBA but luckily the Hornets have a pretty good one of their own.
Kemba Walker's stellar start to the season sees him averaging 25.3 points per game, 5.5 assists per game, and shooting 43.5% from beyond the arc. This is the premier match-up in this one. Two all-star caliber point guards going at it. Whoever wins this battle, has a good chance of their team winning the war.
This article originally appeared on