Charlotte Hornets: Kemba Walker Up to 8th in NBA KIA MVP Race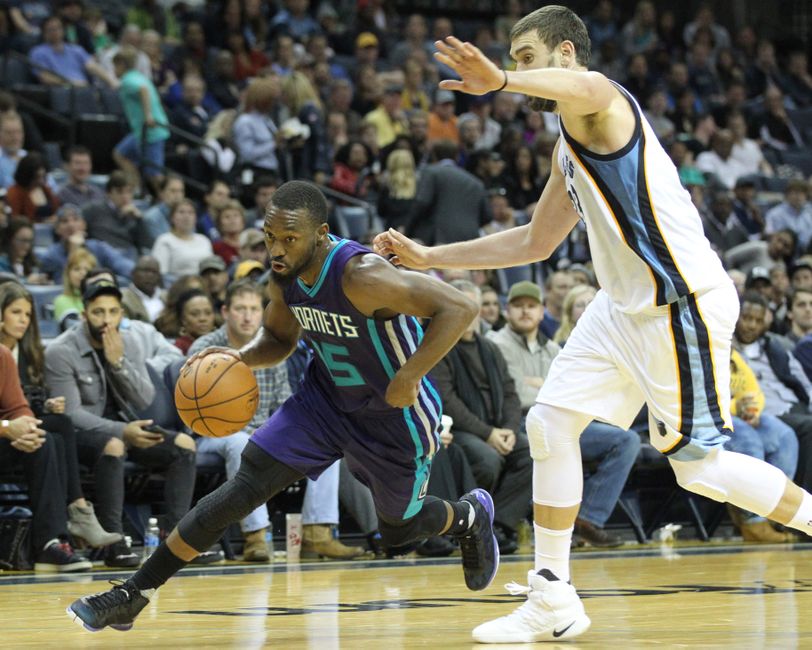 With Kemba Walker's stellar start to the season, the Charlotte Hornets' point guard has moved up to eighth in the NBA Kia MVP Race.
NBA.com ranks the race for the NBA MVP throughout the season as they change their ladder of top-10 players for the award often. To the surprise of many, Kemba Walker keeps moving up the list as he now comes in at the 8th spot. He moved up from being #10 as he continues to lead the Charlotte Hornets with his great play on the court.
The seven players ahead of Walker include #1 Russell Westbrook, #2 James Harden, #3 Kevin Durant, #4 LeBron James, #5 Kawhi Leonard, #6 Stephen Curry, and  #7 Jimmy Butler. Being among these high-profile names is an accomplishment within itself but Kemba keeps proving that he belongs win the same breath as these stars. The Hornets' starting point guard is on a mission this season and with his current form, he will be a clear-cut All-Star this year.
The 26-year old is ahead of Anthony Davis, Giannis Antetokounmpo, and a number of other players on the MVP ladder. Walker has been Charlotte's best player and his play/stats backs up the claim that he deserves to be mentioned in the MVP race this season. He has scored 17 or more points in every game this season which is the longest active streak in the NBA.
More from Swarm and Sting
Kemba is among Stephen Curry and Kyle Lowry as the only three players in the league this season to be averaging 20+ points per game, 40%+ from the three-point line, and 5+ assists per game.
Walker was arguably an all-star level player last season but the Hornets' record held him back from being considered among the best point guards in the NBA. Now with Charlotte enjoying a winning record and with Kemba leading the way, the former UCONN star is becoming a star at the NBA level.
After being ranked #10 last week, here is what Sekou Smith had to say about Kemba:
"The Hornets needed every bit of energy Walker could muster in the fourth quarter (14 points) in Wednesday's win over Detroit. He didn't get an All-Star nod last season, but that shouldn't be an issue this time around. Not with the way he's carrying the Hornets (21.4 points, 5.0 assists, 3.0 rebounds, 1.4 steals in his last five games)." (NBA.com)
While it is unlikely that Kemba Walker will win the NBA MVP this season, it speaks volumes that he is even being named among the best in the league. He has put the Charlotte Hornets on the map as legit contenders and if he keeps up his play, don't be surprised if he continues to move up or stay on this MVP ladder.
This article originally appeared on