Charlotte Hornets: Cody Zeller Cleared For Contract Drills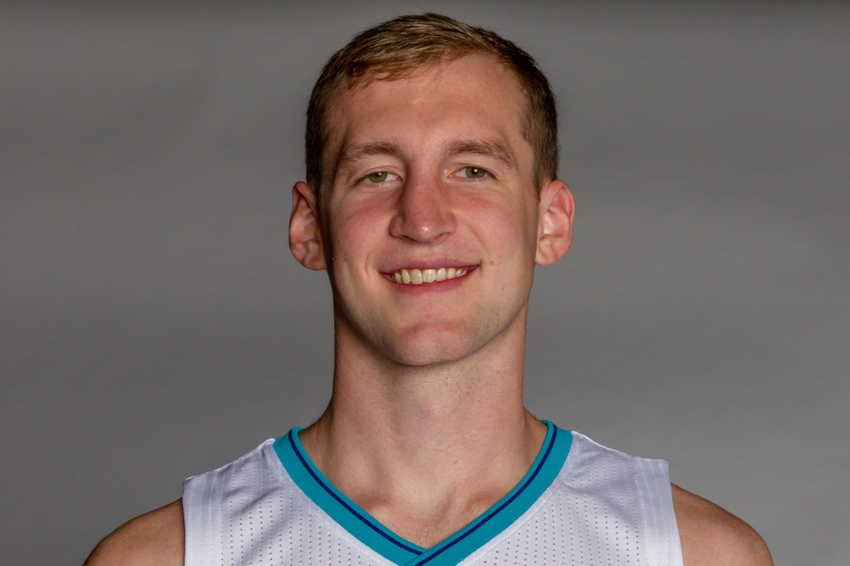 Charlotte Hornets' big man, Cody Zeller, has finally been cleared for contact drills and participated in scrimmage with the team during practice.
According to multiple reports from the Charlotte Hornets' practice, Cody Zeller has been cleared for contact and participated in a scrimmage for the first time this year. He has missed all of training camp and preseason due to a bone bruise in his right knee.
The 24-year old big man originally suffered the injury during Game Three of the Hornets' first round playoff series against the Miami Heat last season. He played through the pain and appeared in every game during that series. While the ailment didn't keep him out initially, it has been a problem this summer.
Zeller seemed to have fully recovered from the injury in the offseason but he re-aggrivated the bone bruise in his knee during training with the USA Select Team. That caused him to sit out more time than initially expected and Cody has now missed the team's first four preseason games. He has also missed valuable practices during training camp.
More from Swarm and Sting
While Zeller was not cleared for contact drills at the beginning of training camp, he was still practicing in individual and shooting drills. There were high hopes surrounding the big man entering his fourth NBA season this year but those have stalled due to the minor injury that has lingered. After obtaining the starting five spot with the team last year when Al Jefferson was injured Cody was expected to be the starting center entering this season.
As the 7'0 big man has missed time, Roy Hibbert has seemingly stepped into the starting center role for the Charlotte Hornets this preseason. It is unclear who the starter will be on opening night but all signs are initially pointing to Hibbert. Unless Zeller has recovered, gets playing time during the preseason, and impresses with his play, Roy is the likely option, at least until Cody is fully healed.
Zeller averaged 8.7 points per game, 6.2 rebounds per game, and 1.0 assists per game this past season. He also shot 52.9% from the field and 75.4% from the free throw line. He has been working on developing his outside shot and it has been improving each year. Hopefully the injury didn't hinder the work that he was able to put in this summer and he was able to continue his growth as a player.
It will be interesting to see if Zeller returns during the preseason as the Charlotte Hornets will likely ease him back into the fold. They won't want to rush him back and risk re-aggrivating the injury again. Cody will be an important piece for the team going forward and he is in a contract year so it is an important season for him as well.
This article originally appeared on