Charlotte Hornets Announce Training Camp Roster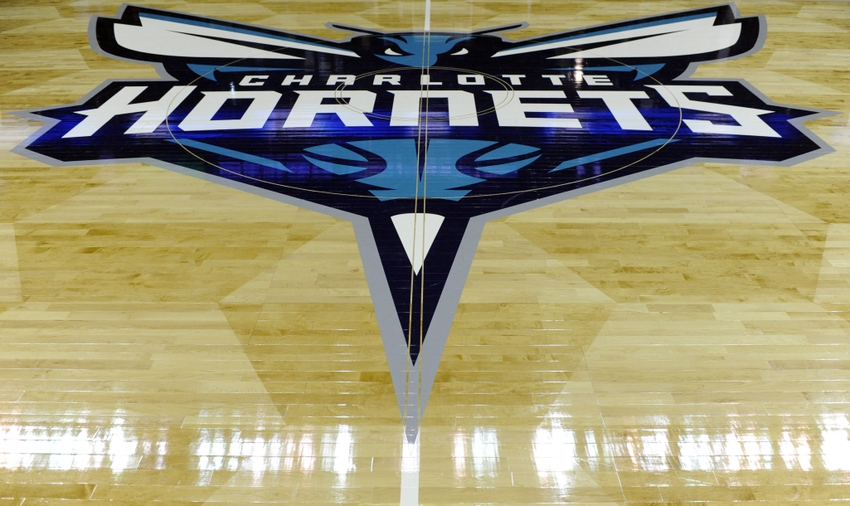 The Charlotte Hornets have recently announced their full 19-man training camp roster for the 2016-17 NBA season.
The Charlotte Hornets recently released their full 19-man training camp roster on their website. General manager, Rich Cho, also announced the players who will be participating in training camp this season for the team. Most of the names are recognizable but a few are new, including the newest signing of Perry Ellis.
The Hornets signed the former University of Kansas big man on the same day that the training camp roster was announced. It was rumored that he would be apart of the team previously but it was finally made official by Cho and the Charlotte organization. The addition of Perry put the training camp roster at 19 which is one short of the maximum of 20.
The list of players includes notable names like Kemba Walker, Nicolas Batum, Michael Kidd-Gilchrist, Marvin Williams, Cody Zeller, Ramon Sessions, Brian Roberts, Jeremy Lamb, Marco Belinelli, Aaron Harrison, Frank Kaminsky, Roy Hibbert, and Spencer Hawes. The less recognizable names include Andrew Andrews, Perry Ellis, Treveon Graham, Rasheed Sulaimon, Mike Tobey, and Christian Wood.
More from Swarm and Sting
The Hornets could still add a 20th player before their training camp begins but we'll have to wait and see what happens there. Even though they have 19 players on the team, that will need to be cut to 15 by the start of the regular season. Most of the players will stay with the Hornets throughout preseason so the coaching staff can get a better look at them.
Most of the notable players have obviously secured their spot with the team for this season but some of the less recognizable guys are battling for a roster spot. This is their chance to prove themselves to the coaches and make a name for themselves. Aaron Harrison impressed the team enough last offseason to earn and spot on roster.
Charlotte's heading into training camp with a strong roster that has a mix of players and talent. Even though they did not have a draft pick this year, they will have five rookies on their training camp roster. A noteworthy part of the team is that they have five seven-footers and one 6'11 player so they have a lot of height on their training camp roster.
It will be interesting to see how these players compete during training camp and preseason this summer. The Charlotte Hornets have a few spots for their final roster still available as well as spots on their D-Legaue team. Many of these guys could join the Greensboro Swarm for this season.
This article originally appeared on