Chandler Parsons roasts fan, Wade Baldwin IV, in Twitter Q&A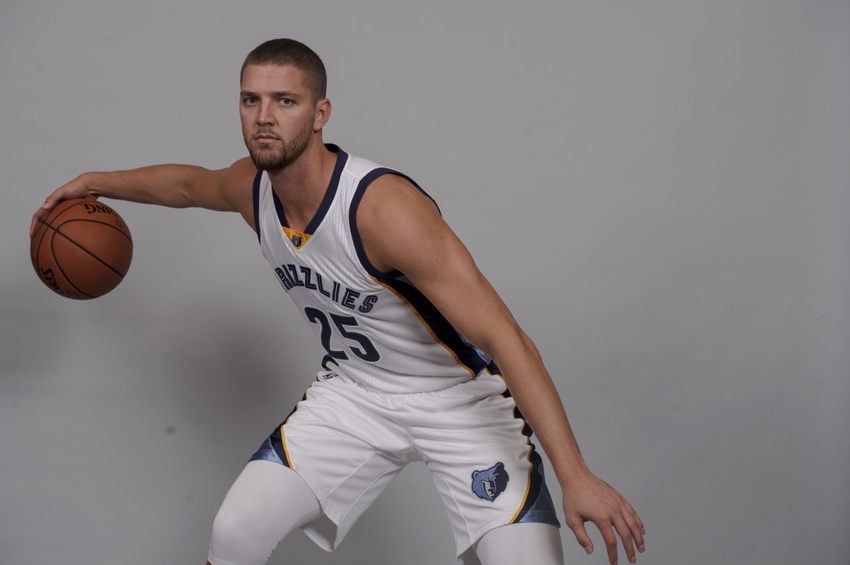 Chandler Parsons isn't super active on Twitter (though, his Instagram stories stay popping), but hops on from time-to-time to do question and answer sessions with fans. Here's some of the highlights from his last one.
From basketball to food and even women, Chandler Parsons had a lot to talk about on Twitter on Monday.
As many do, Chandler Parsons views Kawhi Leonard as one of the top defenders in the league:
As for who will have more 3s between him and Marc Gasol, Parsons didn't take the bait and create a competition out of it:
However, he did admit he loved Gasol's air guitar celebration after hitting a clutch 3-pointer against the Washington Wizards on Sunday night:
Speaking of teammates, Wade Baldwin IV jumped in on the fun and asked Parsons what he thought of his ping pong game, and Parsons didn't give much respect to the rookie guard:
He also answered some questions about the league's rising stars, citing Joel Embiid and Karl-Anthony Towns as two of his favorite young studs:
Like me, Chandler Parsons thinks it's a two-man race for the MVP award this year between Russell Westbrook and James Harden:
Before coming to Memphis, Parsons played in Houston and Dallas, where he made note some of the connections he made, including Dirk Nowitzki, Jeremy Lin and Mark Cuban:
But it appears Parsons is focused on what Memphis has to offer, saying that he came to Beale St. to chase a championship and that he loves the people.
However, I wouldn't expect and 360-degree dunks from Parsons to help contribute to that title chase.
Easily the best part of the Q&A, though, was when a fan told Parsons, "I got your girl on speed dial, you mad?"
What a legend.
Chandler Parsons has yet to make his debut for the Memphis Grizzlies, but it looks like he's going to fit in just fine.
This article originally appeared on