Chandler Parsons' Debut: The Good, The Bad, What to Look Forward To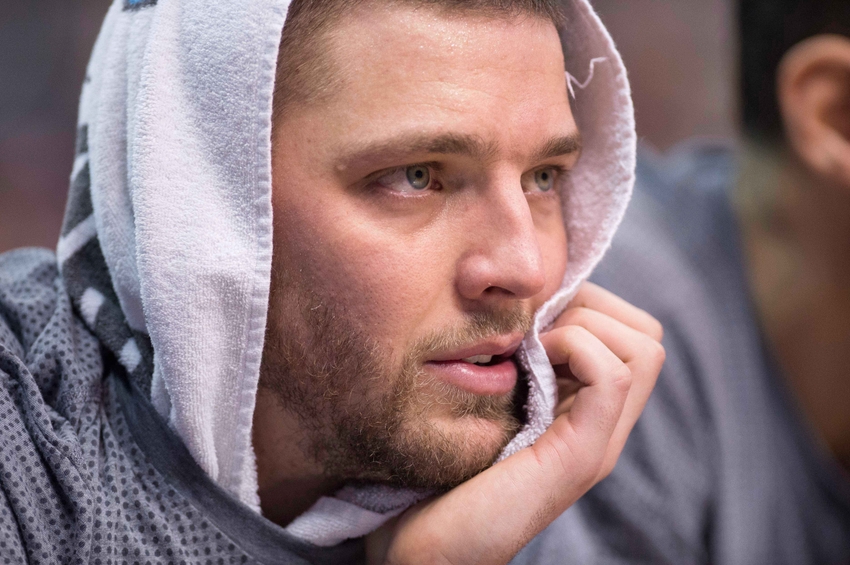 After a strong Friday practice, Chandler Parsons played his long-awaited Grizzlies debut Sunday against the Portland Trailblazers. 
The FedEx Forum was electric Sunday afternoon, as the Memphis Grizzlies hosted the Portland Trailblazers in a Western Conference match-up.  After news broke that Chandler Parsons would be suiting up on his new home court, the excitement in Memphis was real. The Grizzlies fell to the Trailblazers 100-94, and Parsons' scoreless debut was anything but exciting.
The Good
Sure, it was extremely tough to find a silver lining, but not everything about Chandler Parsons' blue and gold debut was bad.
The shot opportunities are there. This is good. During his brief stint on the court, Parsons attempted 8 field goals – 3 of them coming from beyond the arc, his specialty.  Deterring from the 'Field Goals Made' column, Parsons was only three shot attempts short of his career average, just one shy from downtown.  Being on a minutes restriction, these numbers are in no way disappointing. He also contributed three rebounds and a block, proving he is more than a $94 million dollar shooter.
Most importantly, though, Chandler's knee seems to be in excellent shape. During a post-game media session, Parsons was very positive regarding the health of his knee throughout his debut.
"Pretty much the only good news I got for you guys is my knee feels fine, which is awesome," Parsons told the media after the game. "The goal is to be able to get through these first few games and not have to be pulled out."
For the Grizzlies franchise, a healthy Chandler Parsons is an important piece of the playoff puzzle.  The best news, though, is that there are still 75 games in the regular season, providing Parsons' plenty of time to find his rhythm.
The Bad
Positive notes aside, Chandler Parsons' Grizzlies debut was – *sighs* – not ideal.  Did Coach David Fizdale expect dominance? No, but a goose-egg was also not on the radar.  Shooting a whopping 0-for-8 from the field, including an 0-for-3 evening from 3-point land, the 6'10 forward looked ice cold.
After the game, Fizdale joined the conversation.
"I expected a lot of rust," Fizdale said. "He'll get better as he gets more in tune with his teammates and gets in game shape. I expect him to be fine."
As expected with a rusty debut, first game jitters were apparent.  Shaky dribble moves and off balanced attacks led to two turnovers in his first 22 minutes in Memphis.
"It wasn't pretty," Parsons said. "That's obviously not how you want to come out and play for the first time."
What To Look Forward To
According to ESPN, Chandler Parsons' last scoreless appearance dates back to January of 2012, his rookie season. Knowing that, there is no reason to worry – yet.
In a new and improved Grizzlies offense, both Marc Gasol and Mike Conley have already seen more 3-point looks per game than past seasons.  Looking at Parsons' career numbers, combined with the significant role he will play in Memphis, that trend should translate accordingly. In a mere 22 minutes, the 28-year-old received nearly 10 shot opportunities – closing in on his career average while playing 10 (or more) minutes less than he normally would. Provided his .583 true shooting percentage continues in the Beale Street Blue, Parsons could be in for a record year.
Although it will probably take more than a game or two to find his rhythm and comfort level within the starting five, Grizzlies fans should be more than optimistic about the future of their dynamic 6'10" scorer, a first for the Memphis franchise.  After all, Grit 'n' Grind about toughing it out for the long run in a marathon, not a sprint.
More from Beale Street Bears
This article originally appeared on