Chandler Explodes as Denver Captures First Home Win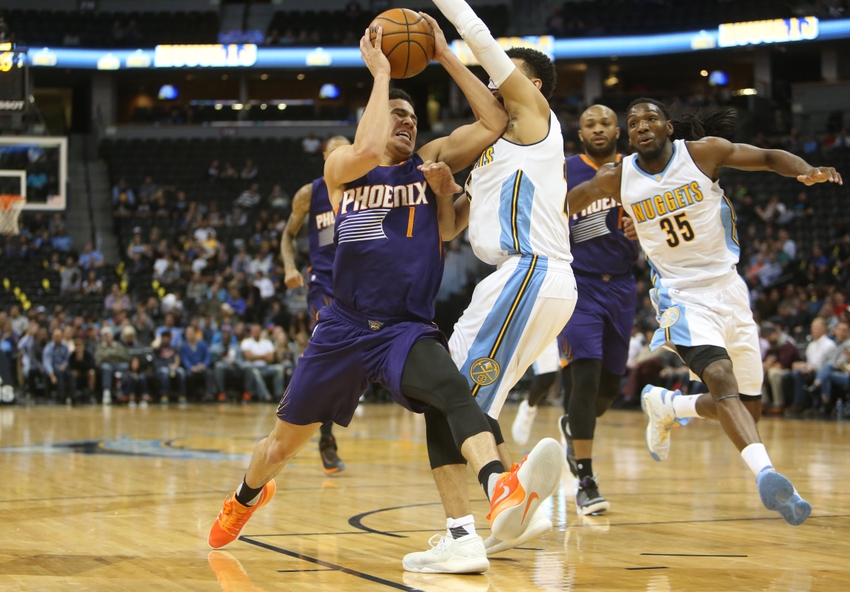 The Denver Nuggets started off strong at home against the Phoenix Suns, and backup SF Wilson Chandler had himself a game scoring 28.
On Wednesday, after a rough 3-7 start to the season, the Denver Nuggets finally came home for a nice four game home stand, and it started off well. The Denver Nuggets got their first game against the Phoenix Suns, who are one four teams worst than the Nuggets in the West.
With two of the Nuggets best players in Chandler and Jokic starting on the bench, Coach Mike Malone went with Faried-Gallo-Nurkic-Nelson-Mudiay to start the game, and he used Chandler plenty as he ended up tallying 35 minutes which was third most on the team.
As for the Serbian Sensation, he did not have as much luck. Jokic scored 10 points and had only two rebounds in his 19 minutes of play. Besides Nurkic, all of the starters played well and excelled as each scored 15 or more points.
Their defense was a problem to consider though. The Nuggets let Knight and Booker to score 56 of the Suns 104 points. While the final scored was 120-104, the Nuggets were able to heat up on offense while being average on defense.
With Barton, Arthur, and Harris all out, Denver was already thin at most positions, but a solid performance from veteran Jameer Nelson proved to be crucial. His 17 points on 8-12 shooting helped guide the Nuggets to their first home win and allowed the 10,247 in attendance to see a win.
The Nuggets will continue their home stand as they play the Raptors on Friday at 7 PM MST.
Be ready Nuggets fans for another great battle of two incredible teams.
This article originally appeared on