Celtics Made Right Decision In Keeping James Young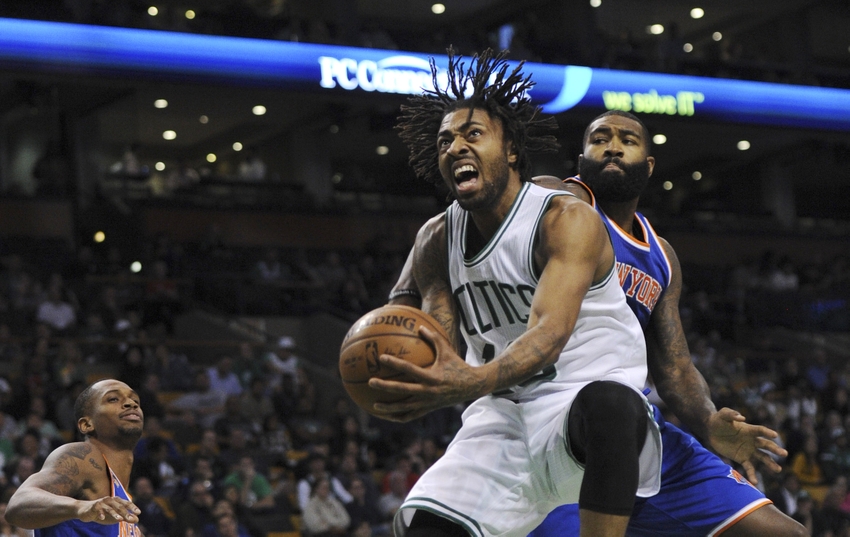 Is this new version of James Young one we will become accustomed to seeing?
Throughout shooting guard James Young's two-plus season tenure with the Boston Celtics, we have witnessed him plagued by an utter lack of opportunity while failing to showcase his potential in the scarce chances that he has received.
More from Hardwood Houdini
On Saturday night against the Indiana Pacers, Celtics head coach Brad Stevens finally offered Young a dosage of playing time, an opening the Young took off with. In 16 minutes of action, his highest minutes total since a March 2016 blowout defeat against the Oklahoma City Thunder, Young posted the most impressive outing of his brief but tumultuous career by far. He connected on five of his six shot attempts including two three-pointers, the shot that has been evading his grasp within the NBA circuit, for 12 points and one assists offensively, preventing himself from coughing up a single turnover.
Defensively, the lengthy Young was similarly stout, grabbing three rebounds while forcing two steals as well. The Kentucky product has added beef to his 6'6″ frame since last season, and it was apparent in his willingness to match up against more sizable opponents when Boston decided to run with a small lineup. This ability will be crucial to allowing Young to receive more playing time. If he shows the capability to assist the team from a rebounding standpoint while playing at the small forward position when Stevens decides to put only one prototypical big man on the floor, he will certainly earn his minutes.
This potential is what separates Young from shooting guard R.J. Hunter, who was released by the Celtics prior to the beginning of the season in order to create roster space for Young. Claim what you wish about Young's inconsistency over the course of his tenure in Boston so far, but the fact of the matter is that he weighs 215 pounds while Hunter sits at a skinny 185. On a team flushed with guard depth, the likes of Hunter, an average defender without the ability to play multiple positions, are certainly expendable.
With his addition bulk, Young is substantially more versatile, a factor which separates him from someone like Hunter who is stapled to his position as a shooting guard. Young fits the framework of the Celtics roster, one dominated by players that can each play multiple positions, such as guard Marcus Smart who could perform point guard duties all the way to guarding the opponents small forward.
Additionally, Hunter shot the three-pointer at just a 30.2 percent rate last season with the Celtics. After knocking down a pair of deep shots against the Pacers, Young is now shooting 50 percent from beyond the arc this year. Should he continue to shoot the ball with the confidence that he professed in the face of the Indiana defense, he adds another wrinkle to Boston's vastly improved shooting approach. Young also has the tenacity to take the ball to the rim and finish under immense contact. Evident through his past performances with the Kentucky Wildcats and with the Maine Red Claws, he is not one to shy away from contact inside.
This sets him apart from Hunter, someone who is content to simply hang around the three-point line without holding the threat of driving past his defender for a bucket. Should Young activate his shot as he did on Saturday, defenses must be wary of him throwing a pump fake and driving to the rim, a spot where he can finish ferociously.
It should be interesting to witness how Stevens translates this positive performance by Young. It is undeniably worth it, especially on nights when the team is playing on the second night of a back-to-back, to draw up some off-ball screens for Young to free him up for some open looks. Similarly, the team should place him in pick-and-pop scenarios with the likes of big men Kelly Olynyk and Al Horford. This will test his ability to pass the rock to create open looks for his teammates while under defensive duress.
With his size, Young could also serve as the man who sets the ball screen for a point guard like Isaiah Thomas or Terry Rozier. This would be another excellent way for the Celtics to give Young some repetitions as a spot-up shooter in an offense which is becoming increasingly reliant on that facet of the ballgame.
This article originally appeared on