Celtics lock Jordan Mickey up on four-year deal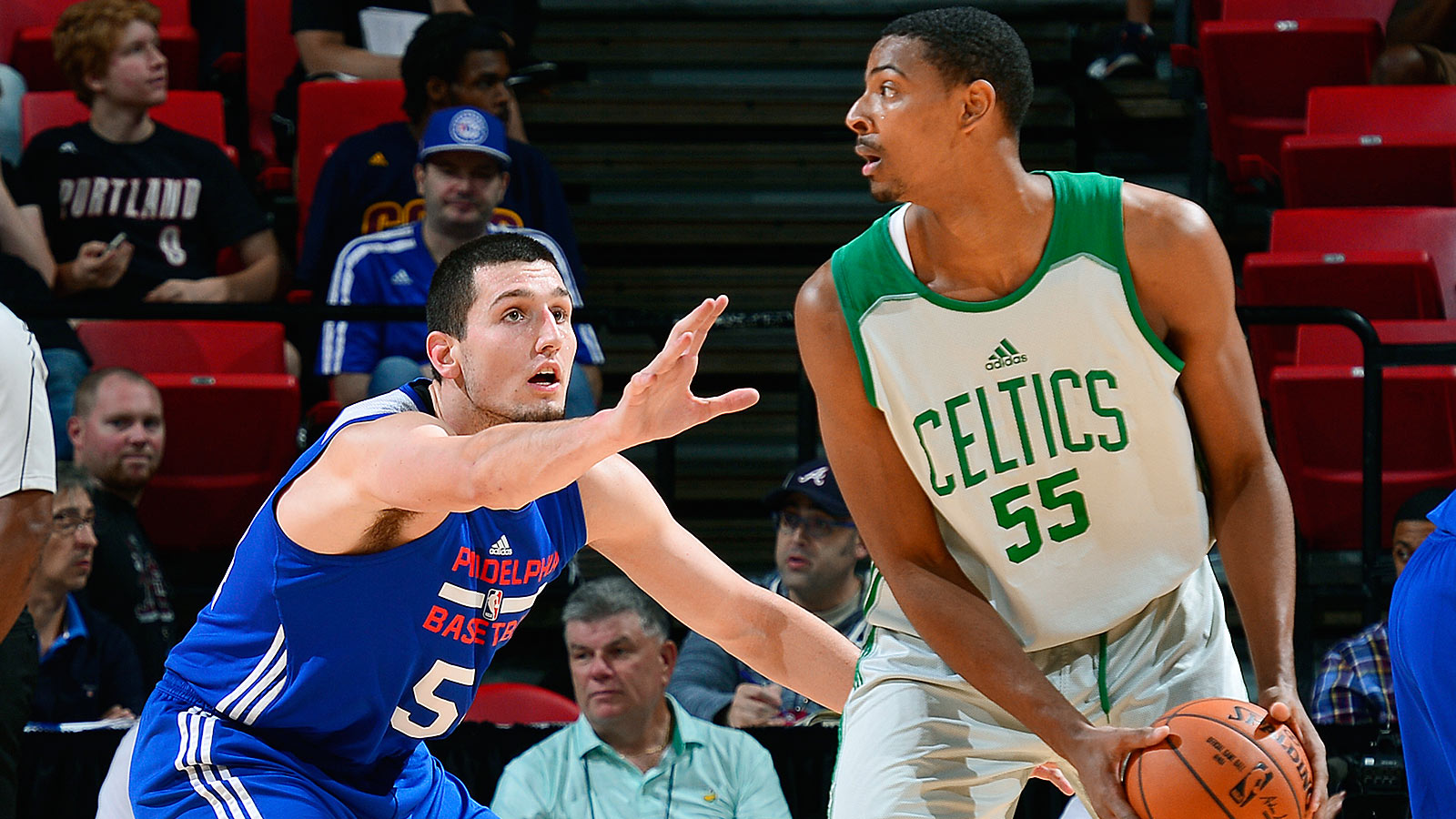 On draft night last month, the Boston Celtics were scared that Jordan Mickey wouldn't be available at the 33rd pick after they took R.J. Hunter at 28, but as luck should have it the LSU forward was still on the board.
They snatched him up immediately, and after a negotiation period that lasted throughout Las Vegas Summer League, finally came to an agreement with the shot-blocking forward.
This is a very team-friendly deal that gives Boston control over Mickey at a reduced rate for the next four years. Mickey was a force in Las Vegas, averaging 13.8 points, 9.6 rebounds and 2.6 blocks per game. (Only three players in the entire league averaged more boards and only four averaged more blocks.)
He's only a rookie, but fills an immediate hole in Boston's frontcourt, and could see time in Brad Stevens' rotation sooner than later.
Photo Credit: David Dow/NBAE via Getty Images
Boston has signed 33rd overall pick Jordan Mickey to a four-year, $5M deal, league sources tell RealGM. Ex-LSU PF gets two guaranteed years.

— Shams Charania (@ShamsCharania) July 20, 2015