CBB Games This Week that Celtics Fans Should Watch
Michael DePrisco/FanSided via Hardwood Houdini

Fansided
This Week Features Plenty of Exciting College Games with NBA Prospects Facing Great Competition.
As every Celtics fan already knows, Boston holds the Brooklyn Nets' unprotected first round pick this season. If you want to check out some of the players the Celtics could potentially draft this June, make sure to tune into these games this week.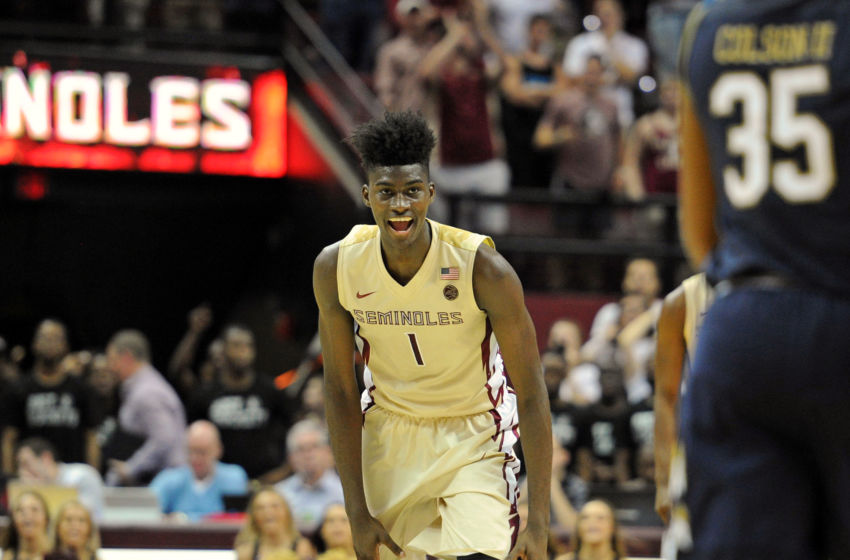 NC State vs #14 Florida State
February 8th, 7:00pm
In this game we will see superstars Jonathan Isaac of FSU, and Dennis Smith Jr. of NC State. Both players will be on the Celtics draft board, and it should be interesting to see the two players go head to head.
Smith is probably the better player right now, but Isaac has the potential to be a transcendent superstar. Florida State is a tough team to beat at home, so if Smith pulls out a win for his team it will almost certainly help his draft stock.
#8 North Carolina vs #18 Duke
February 9th, 8:00pm
Duke vs UNC is always in the national spotlight, but it also holds some intrigue for Celtics fans. Jayson Tatum and Harry Giles are two players that could interest Boston, and it should be interesting to see how they perform in such a big game.
North Carolina also has some players that could peak the Celtics' interest in the second round. Justin Jackson and Isaiah Hicks could bring down the struggling Blue Devils in this historic rivalry. It would help their NBA aspirations to win a big game with the national spotlight on them.
#5 Oregon vs #10 UCLA
February 9th, 10:00pm
Lonzo Ball and the UCLA Bruins will host Dillon Brooks and the Oregon Ducks in a huge Pac-12 showdown. Ball is a Nets pick candidate who has produced in big games all year. It should be interesting to see if he can continue to come up big for his team.
Brooks would be a second round prospect for the Celtics, who's shooting and intensity has helped Oregon become a powerhouse over the last year and a half. If he can beat Ball in UCLA, that will make major headlines for the Oregon shooting guard.
More from Hardwood Houdini
This article originally appeared on