Cavaliers guard Kyrie Irving is starring in an Uncle Drew movie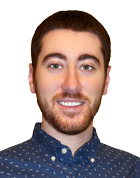 Kyrie Irving is going to be the next NBA star to make his debut on the big screen, and it'll be as his alter ego Uncle Drew.
A Pepsi official confirmed on Thursday that a full-length Uncle Drew film is on the way, per ESPN.
"Pepsi and Kyrie Irving are looking forward to expanding the Uncle Drew universe," Lou Arbetter, general manager of Creators League Studios said.
"Chapter 1" of Uncle Drew is the most-viewed basketball-related video in YouTube history, having been watched more than 47 million times.
The details of the movie are still under wraps, as is the release date, but this news alone should excite fans of the commercial series. After all, there's been plenty of interest in the spots, considering the millions upon millions of views they've gotten on YouTube.
A new spot will be released just in time for All-Star weekend via UncleDrew.com – a new website that will also sell Uncle Drew merchandise.
If you're going to be in New Orleans for the All-Star festivities, a pop-up shop will be opening to sell additional gear.