Carmelo Anthony 'trusts' Phil Jackson – for now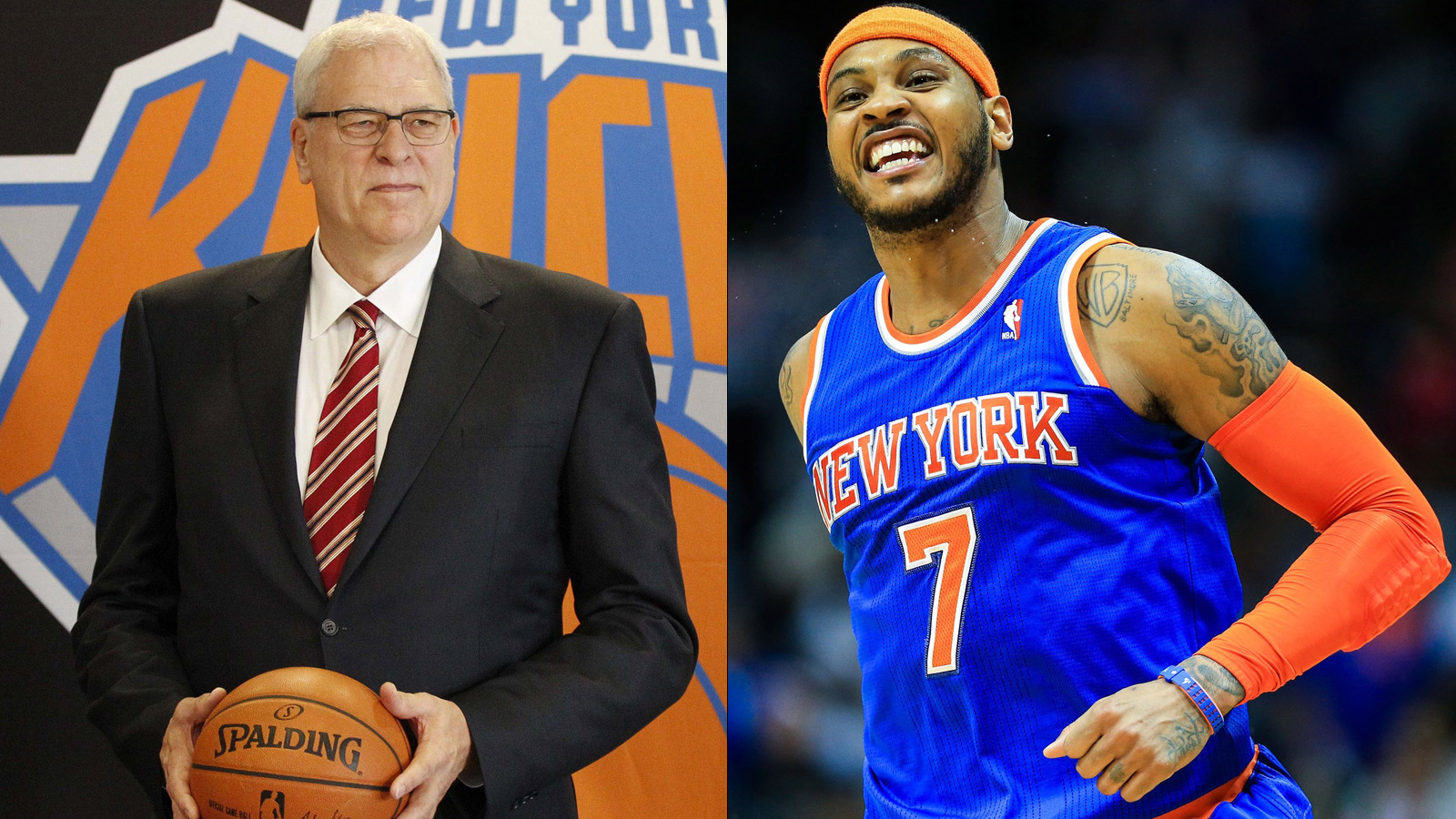 There has been lots of conjecture this offseason regarding exactly how happy Carmelo Anthony is with the Knicks' moves.
Some thought he wasn't pleased with picking Kristaps Porzingis. Or that he was disappointed the team didn't garner a star.
Over at the New York Post, Marc Berman writes that Melo still "trusts" Phil Jackson, though:
Anthony is returning from knee surgery and will join a team that signed Robin Lopez, Arron Afflalo, Derrick Williams and Kyle O'Quinn.
(h/t New York Post.)
Knicks officials have been in contact with Anthony in the last 24 hours and got a strong sense he has been bothered by rumors about his disillusionment with Jackson's free-agent haul. Anthony made it clear he still "trusts Phil'' and is trying to enjoy a vacation before ramping up his summer rehab training.

Of course, Anthony's mood could change if the new Knicks embark on another miserable season resembling last season's 17-65 disaster, but for now he is still believing and withholding judgment.

The Post reported back in December that Anthony was so depressed about losing, he told a confidant he would consider waiving his no-trade clause if Jackson came up with a deal to a contender.