Carmelo Anthony tells angry fan to ask Knicks owner for refund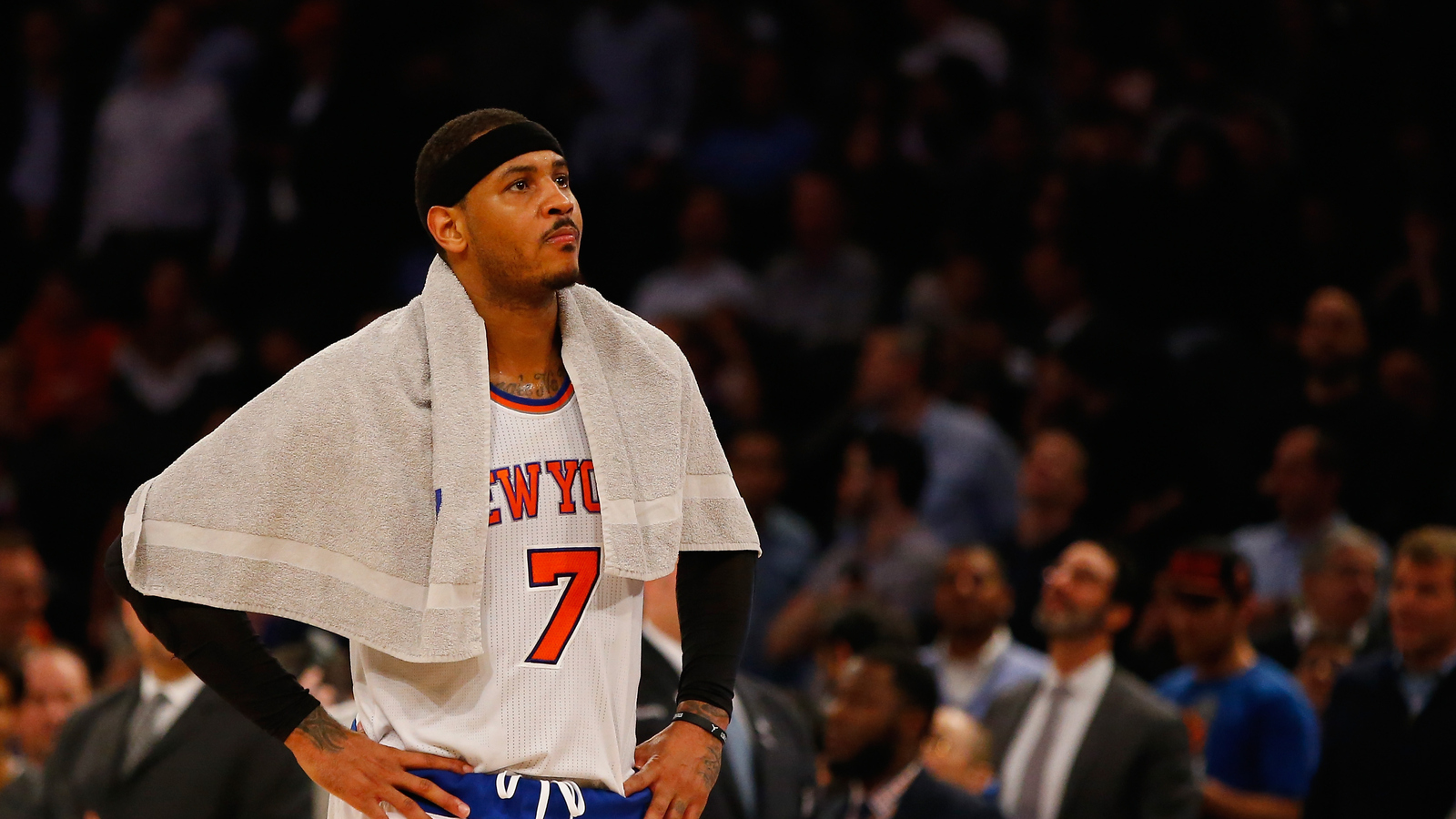 Things aren't going well in New York.
The Knicks, after a promising start to the season, have won only five of their last 20 games, falling to 25-37 on the season Tuesday with a 104-85 home loss to the Portland Trail Blazers.
For one fan, Tuesday's ineptitude was the final straw.
According to the New York Daily News, a heckler called out Carmelo Anthony late in the game, telling the Knicks' star that the team sucked and that he would never return to another game.
Anthony was quick to retort, picking out Knicks owner James Dolan nearby in the crowd and then telling the fan "Look, the owner's right there. Ask for your money back."
Anthony and Dolan are famously close, and Anthony was reportedly uninterested in being traded away from the New York before last month's deadline, so it's unlikely that the forward has turned on the franchise.
As for the fan, he had to been paying a pretty penny for seats within earshot of Anthony — here's hoping he donates any future tickets he might have to somebody, anybody, who might actually appreciate being at Madison Square Garden.