Capela and Johnson are the stars of Houston's summer league team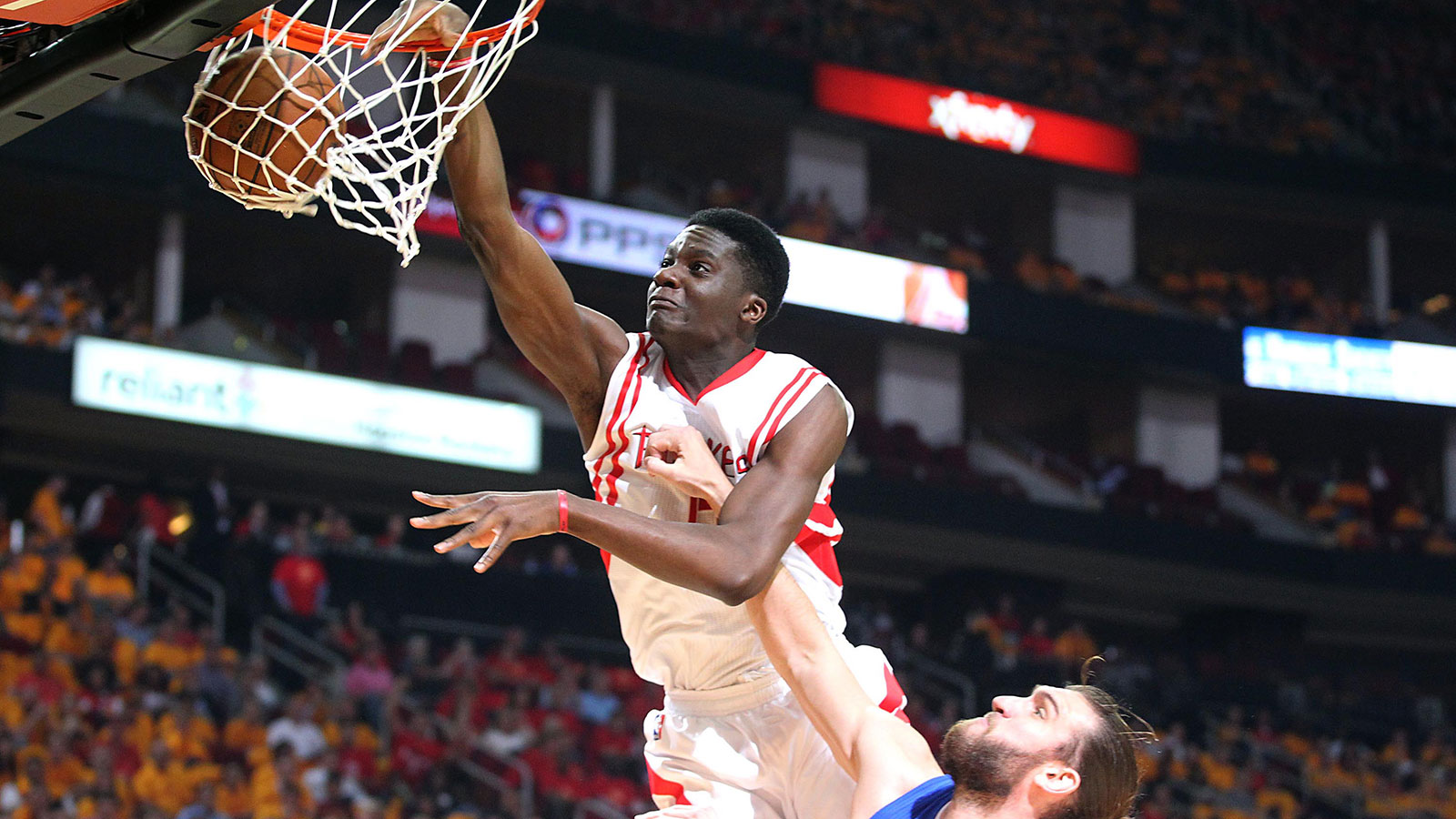 Clint Capela and Nick Johnson both got to experience what a deep playoff run tastes like, but as the only players from last year's Rockets roster on this year's summer league team they still have quite a bit to show and prove.
Johnson and Capela are also now in a position of leadership as opposed to riding the bench and watching from the sideline. It's their time to shine, according to the Houston Chronicle:
"Capela is working as the Rockets' primary center. Johnson is playing nearly entirely at point guard, rather than as the shooting guard spot he manned as a rookie in brief cameos off the Rockets' bench and in the NBA Development League. 'You don't have to teach things twice,' Rockets assistant coach J.B. Bickerstaff said of the benefits of having at least some experience on the floor. 'You can use those guys to set examples for everybody else. So, when you're putting in a drill, putting in a scheme, those are guys who have already done it for it, have already seen it, taken a ton of reps at it. Put them on the floor, the other guys can watch them. It makes the teaching part of it a lot easier.'"
Capela will be expected to assume a larger role as Dwight Howard's backup next year, and even though the Rockets brought back Patrick Beverley on a long-term deal, Johnson has an opportunity to become the team's backup floor general if he shows he can do it in Las Vegas.
(h/t: Houston Chronicle)
Photo Credit: Thomas B. Shea/USA TODAY Sports