Can The Cleveland Cavaliers Stay Healthy This Season?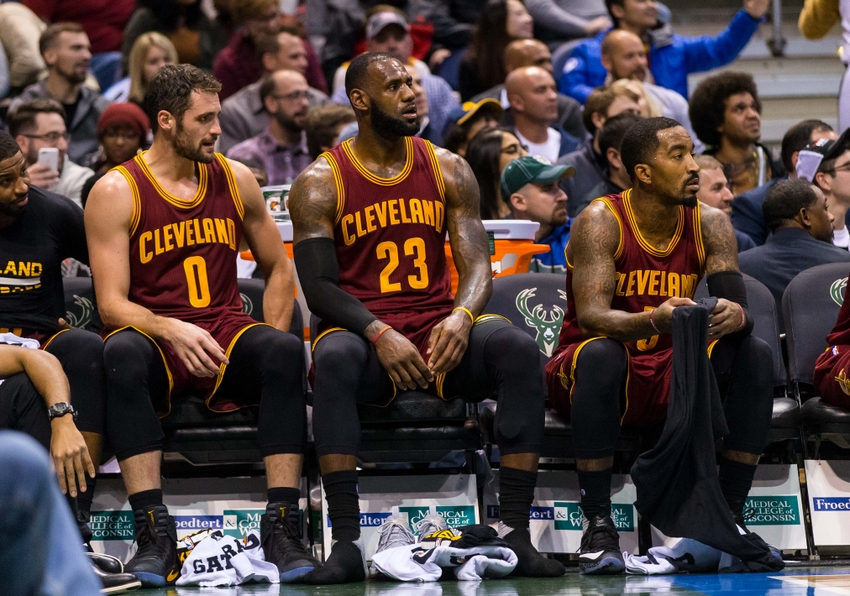 Will the Cleveland Cavaliers stay healthy in 2016-2017?
As many a NBA analyst will tell you, next to having great players, health is a number one priority – something that nobody can control. It is imperative that the Cleveland Cavaliers stay healthy.
After watching the Cleveland Cavaliers win against the Toronto Raptors in yesterday, it was painfully (no pun intended) obvious that the Cavaliers have a few players that would affect their chance of repeating if they weren't one hundred percent healthy.
One of the greatest small forwards of all-time, LeBron James, took a spill off an alley-oop thrown to him by Kyrie Irving in the game. This was a moment that caused many a Cavs fan to hold their breath and hope for the best.
Fortunately, James was able to shake off the awkward landing and went on to help his team win a hotly contested game that was played more like a playoff game – complete with the chippy play and physical nature.
Later in that game, starting shooting guard J.R. Smith was driving into the lane and delivered a floater that was on the mark, but Smith landed partly on Demar Derozan's foot. That caused him to double step, landing awkwardly and a knee-injury ensued.
Smith left the game and wouldn't return. This was on a knee that has caused Smith pain for the last week or so.
Today Smith had his MRI, which has been reported as "coming back clean", so no ligament or tissue damage. He is now listed as day-to-day.
JR Smith's MRI showed no damage and he's expected to be day-to-day sources tell ESPN

— Brian Windhorst (@WindhorstESPN) December 6, 2016
We all remember how injury-prone Irving was. His last injury caused him to miss his first Finals appearance after going down with a knee-cap injury at the end of Game 1. He was healthy for the 2015-2016 season, so there is hope that conditioning could help keep Uncle Drew healthy.
Another unfortunate injury was to last year's backup point guard Mo Williams, who has never reported back to the team after his off-season knee surgery, even though he remains under contract and takes a roster spot from the Cavs.
So the question remains, can the Cleveland Cavaliers stay healthy this season?
To win a championship, teams need three things. Top talent, great leadership and luck. Health has often been grouped in with luck but honestly I would take health over luck every day.
Do you think the Cleveland Cavaliers can remain healthy this season? Let us know in the comments section or Twitter @KJG_NBA.
More from King James Gospel
This article originally appeared on