Can The Boston Celtics Win Without Rebounding?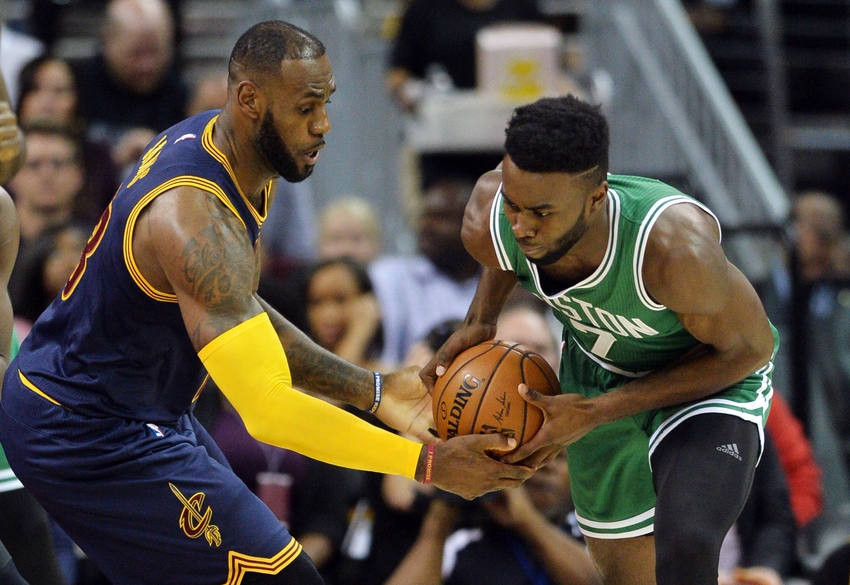 Rebounding has been an issue for the Boston Celtics. How far can they go if it continues?
Yes, it's only five games into the season, but rebounding has been a major weakness for the Boston Celtics. Yes, Al Horford has missed two games, but the Celtics have struggled to rebound with him on the floor as well. Boston is currently ranked 25th out of 30 in rebounding differential, with a rating of -5.
More from Hardwood Houdini
That means on average, opponents are securing five more rebounds per game than Boston. They have outrebounded their opponent once this year, against the Charlotte Hornets. In the other four games, they were outrebounded three times, and finished tied once, with the Brooklyn Nets. If you've been watching Boston so far this year, these numbers shouldn't surprise you. They have been dominated on the glass.
Boston had issues rebounding last year as well, though not quite as drastic. The team finished 20th in the league with a -1.1 rebounding differential. Specifically this year, allowing too many offensive rebounds has been an issue for the Celtics. They have allowed 10+ offensive rebounds in four of their five games; including a whopping 33 in two games with the Chicago Bulls.
Light Schedule Gives Boston Celtics Time for Recuperation
Boston currently sits 26th in the league in opponent's offensive rebounds per game. Had Boston rebounded the ball a bit better here in the early going, they would likely be 4-1, instead of 3-2.
They did lose their top rebounder from last year in Jared Sullinger, but added Horford. Horford hasn't quite rebounded as well as Boston hoped, but it's very early. I would anticipate his rebounding numbers to improve. I would also anticipate Boston's rebounding numbers as a whole to improve. It's too early to panic, but it's definitely alarming. Avery Bradley is currently Boston's leading rebounder, that shouldn't happen.
Perhaps the return of 7'0″ Kelly Olynyk may help, but his style of play is not conducive to rebounding. His career average is just under five rebounds per game. If the problem continues to persist, it may be worthwhile for Danny Ainge to consider acquiring some talent. A guy like Nerlens Noel would be a great remedy.
In the past, trade rumors have emerged involving Noel. Though he doesn't provide much offense, Noel makes his mark rebounding and protecting the rim. He's averaged 8.1 rebounds per game in each of his two seasons in the league. If he could stay healthy, he would provide a major upgrade to Boston's rebounding ability.
However, Boston can't worry about seeking help from the outside. Guys like Horford and Amir Johnson need to improve, and the team as a collective unit needs to step up as well.
The question becomes, how far can the Celtics go in spite of their rebounding? Since the year 2000 — 17 seasons — there has been one team who won the NBA championship with a minus rebounding differential, the 2012-13 Miami Heat with a -1.5. Ironically enough, the Heat were seconds away from losing in the Finals, were it not for a miraculous last-second three pointer by Ray Allen.
However, Miami also had a roster loaded with talent to help combat their rebounding shortcomings. Boston doesn't have that luxury.
The team has another tough test coming up against a Denver Nuggets team that is currently second in the league in rebounding differential. Though the season is still young, Boston needs to improve their rebounding quickly if they hope to play late into the postseason.
This article originally appeared on