C.J. Watson Gets Free Meal After Being Mistaken For C.J. Miles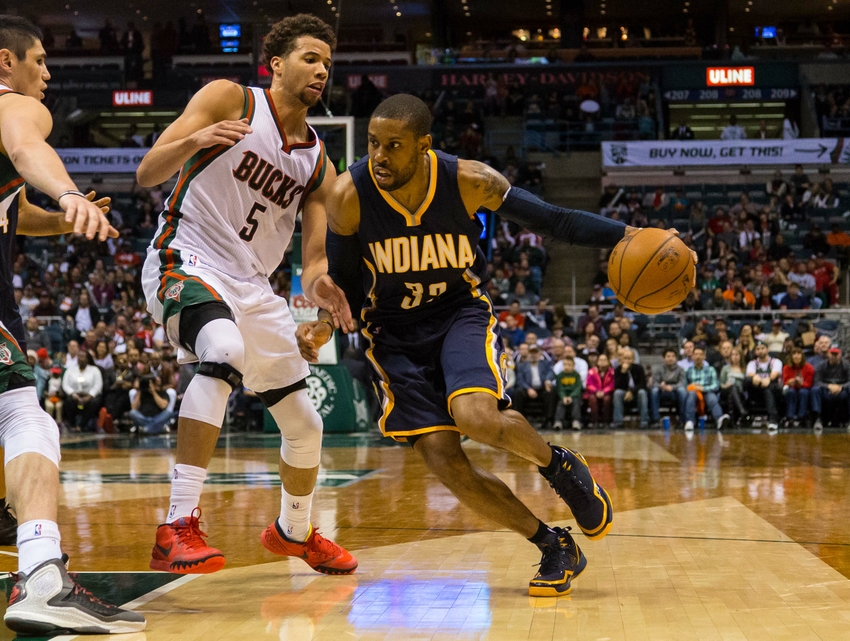 C.J. Watson got a free meal after being mistaken for the Indiana Pacers' C.J. Miles.
Earlier this summer we pointed out that the Indiana Pacers have a knack for picking up players with the same names, something that can confuse fans and broadcasters alike.
That name game earned former Pacer C.J. Watson a free meal as he was mistaken for current Indiana guard C.J. Miles.
Watson said on Twitter that this is something that has happened more than once lately.
This is like the 3rd time in like 3 weeks somebody has called me @masfresco smh I kno I'm not that ugly lol but I got a free meal out it????

— C.J. Watson (@Quietstorm_32) September 14, 2016
Miles let the joke slide so he could find out where he could get a free meal.
Though the Watson didn't share publically where this restaurant was, hopefully Miles can get the free meal he rightly deserves.
No word if C.J Fair or Myles Turner are looking to try to cash in on the free food confusion as well.
More from 8 Points, 9 Seconds
This article originally appeared on