Byron Scott: Lakers' D'Angelo Russell 'is not Magic Johnson'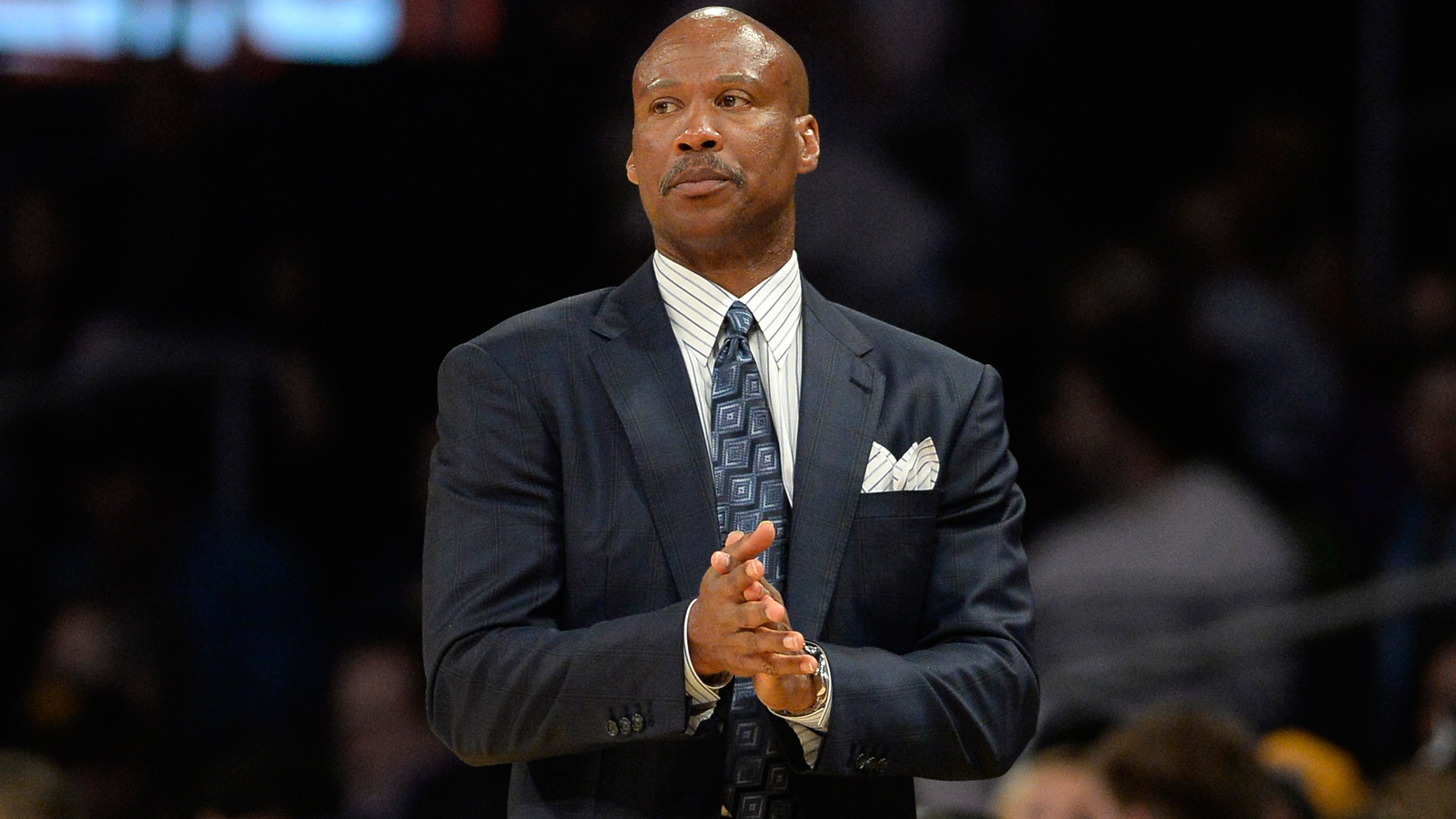 Some coaches talk up their players to an extent that it because sickening. Doc Rivers and his approach to DeAndre Jordan's supposed Defensive Player of the Year campaign immediately comes to mind, for instance. It's a way to boost their self-esteem and keep them playing their best.
Los Angeles Lakers coach Byron Scott might not be from that school of thought, if his comments about Lakers first-round pick D'Angelo Russell are any indication.
Russell struggled throughout much of Las Vegas Summer League, although he did show flashes of his court vision. And it's fair to think that he'll be better when he's on the court with players who are in better position to finish his passes. And given those struggles, coach Scott did his best to temper expectations by pointing out that Russell isn't Magic Johnson:
"Let's make this very clear, Russell is not Magic Johnson," said Scott. "Magic came on the scene, and instantly he's a Hall-of-Famer. D'Angelo has a way to go, there's no doubt about that.
"Sometimes when you come out here and you're the No. 1, No. 2 or No. 3 pick, you expect to come out here and tear the league up," he continued. "When guys kind of eat your lunch every now in then, it brings you back down to earth and lets you know that you still have a long way to go. In the long run, this might be the best thing that ever happened to him."
It's the full context of the quote that's important. Scott isn't belittling one of his most important players; he's acknowledging the reality of the situation. Russell comes into a league with more complicated defensive schemes and different rules, and he's younger and not as talented as Johnson at this point.
There's nothing wrong with coming up short of a Hall of Famer when you're 19 years old, after all.
(h/t LA Times)
Photo Credit: Richard Mackson/USA TODAY Sports