Buzz City Stings: Charlotte Hornets Hot Start Ended by DeRozan and Toronto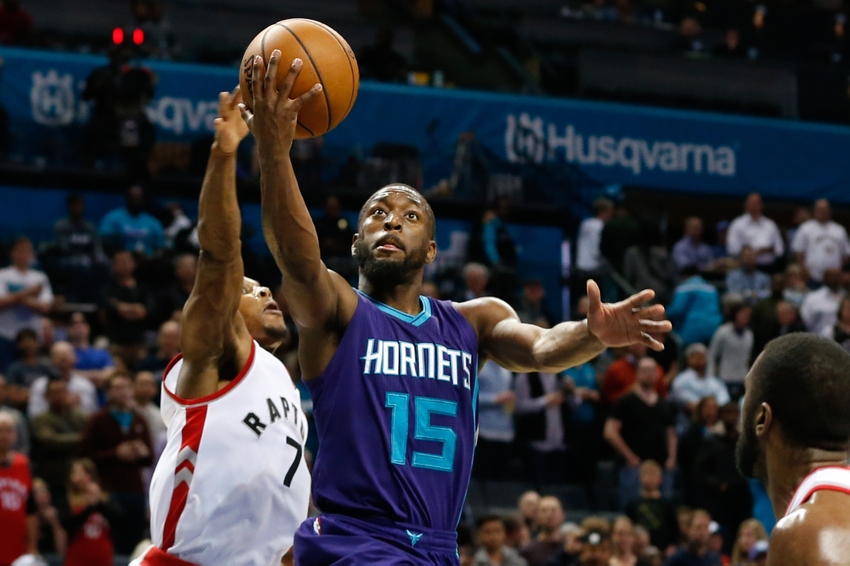 Welcome to Buzz City Stings, Swarm and Sting's daily roundup of the best Charlotte Hornets' stories from around the web.
Buzz City Stings is your daily destination for the latest and best news from around the internet about the Charlotte Hornets. After their hot 6-1 start to the season, the Hornets were stalled by DeMar DeRozan and the Toronto Raptors. Despite Kemba Walker's big night, Charlotte's four-game win streak came to an end with a home loss.
"These two teams are consistent, and well coached. That coaching brings up the reserves and makes their lineup shifts not so dramatic in falloff. The biggest concerns about both teams coming into the season were their benches, and both Dwane Casey and Steve Clifford have developed and put their role-player bench guys in the best position to succeed. In the talented and underrated second tier of the East, what gets missed most often is the organizational strength and coaching in place."
Despite allowing 34 points to the league leading scorer in DeMar DeRozan, Steve Clifford and the Hornets proved that they could hang with one of the best teams in the Eastern Conference. Matt Moore of CBSsports is one of a few people to notice the team's recent rise and Coach Clifford's ability to strong hand in that. Charlotte will continue to be a sound team as long as Clifford is in charge.
More from Swarm and Sting
"The Crossover's Rohan Nadkarni talks with Charlotte Hornets guard Kemba Walker about the rise of Charlotte basketball, his relationship with Jeremy Lin and fighting mythical beasts."
In the video, we learn some interesting information about Kemba. Walker talked about playing on some not so good teams in Charlotte, his relationship with Jeremy Lin, and the Hornets' goals for this season. He reminded us of his competitive ways. Kemba is a competitor and he says it was tough when the Bobcats weren't winning and he worked until this franchise turned things around.
"A quick perusal of season predictions had the Hornets finishing anywhere from fifth to 10th in the Eastern Conference. Head coach Steve Clifford would always have the Hornets playing sound defense, but their offense would regress and they would struggle to keep pace as the middle of the East rose up around it. The weight of evidence is that the entire NBA landscape is shocked by Charlotte's 6-1 start, tied for best in the Eastern Conference."
The Charlotte Hornets may very well end up as a lower seed in the East when it's all said and done but their strong start has surprised just about everyone. If they can keep up this pace, they will easily be a top-three or four seed in the conference. After experts expected them to take a step back, they have seemingly taken a step forward instead.
This article originally appeared on