Buzz City Beat: Charlotte Hornets Team Development, Success, and Kemba Nervous?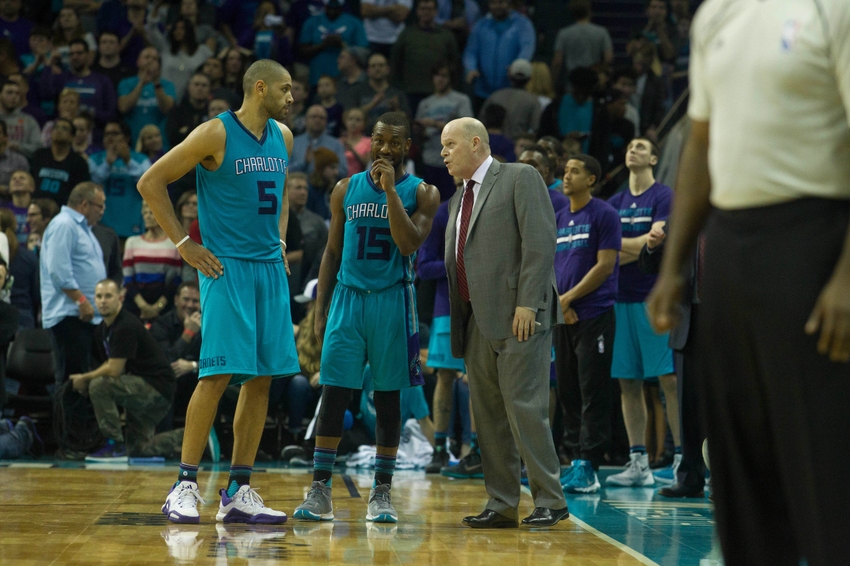 Welcome to Buzz City Stings, Swarm and Sting's daily roundup of the best Charlotte Hornets' stories from around the web.
Buzz City Stings is your daily destination for the latest and best news from around the internet about the Charlotte Hornets. The Hornets are looking to get back on track against the Memphis Grizzlies at home. In this edition, Charlotte's prioritize development, the team's unlikely success story, and Kemba Walker was nervous at one point.
"Memphis takes a four-game winning streak into Monday night, when they visit the Charlotte Hornets. During this streak, the Grizzlies are allowing 84.5 points, but that figure is even better from a successful back-to-back against the Dallas Mavericks and Minnesota Timberwolves. Memphis allowed 64 and 71 points, respectively, in those two games and held its opponents to a combined 33.5 percent shooting (46-of-137)." (ca.sports.yahoo.com)
After a slow start to the season, the Grizzlies have turned things around and it all started on the defensive end. While Memphis' defense may have momentum and confidence, the Hornets are a strong offensive team, especially at home. If Charlotte can score near 100, it will likely be enough for them to get the win.
More from Swarm and Sting
"Some of the best franchises around the league, whether it's San Antonio or OKC or Golden State, there's always a semblance of continuity," General Manager Rich Cho said Sunday. "That's really important when you're trying to build. We put a lot of emphasis on player development and our coaching staff does a great job of that. It's just an extension of that philosophy, as far as trying to keep your young guys." (basketball.realgm.com)
Continuity. That is the key to success for many small market teams like San Antonio, OKC and Charlotte. Rich Cho and company have done a great job of retaining players. While they have not drafted great, the Hornets have made up for it in other ways like trading and signing/re-signing free agents.
"The Hornets are one of the teams that has most benefitted from the NBA's enhanced revenue sharing program, established in concurrence with labor negotiations in 2011. The double barrel of money coming from the league's more successful revenue-producing teams, along with more punitive luxury taxes that were supposed to (emphasis on "supposed to") keep teams from amassing and being able to keep star players, was viewed by the NBA as a way to help foster more competitive balance." (nba.com)
While this article highlights the CBA being crucial in the Hornets' success, I think the front office and team have done more on their own rather than with the help from the collective bargaining agreement. If it is supposed to help small market teams, why is Charlotte one of the only ones to benefit from it? It is because of their smart front office, owner, general manager, and culture that they have developed.
"Kemba Walker admits he was worried when Nicolas Batum and Marvin Williams became free agents that the Charlotte Hornets would be unable to keep them. "I was nervous as hell," Walker said. "I didn't want to lose those guys. I knew we couldn't pay everyone. I wish we could have gotten a lot of the guys back, but unfortunately, the way this business works is it can't happen all the time. Nic and Marv were high priority … I got a chance to go out to Dallas and be a part of Nic's meeting. Me and MKG flew out. It was super cool. We got a chance to sit in the room and say a few words." (basketball.realgm.com)
This aspect of free agency this past summer probably went unnoticed. While the Hornets were trying to re-sign key players, fans were hoping Batum and Williams would return. On the other hand, Kemba Walker's future was relying on their return. If they would have left elsewhere, it could have set Walker and the Charlotte Hornets' success back a few years.
This article originally appeared on