Buzz City Beat: Charlotte Hornets Take on New York, the Rise of the Team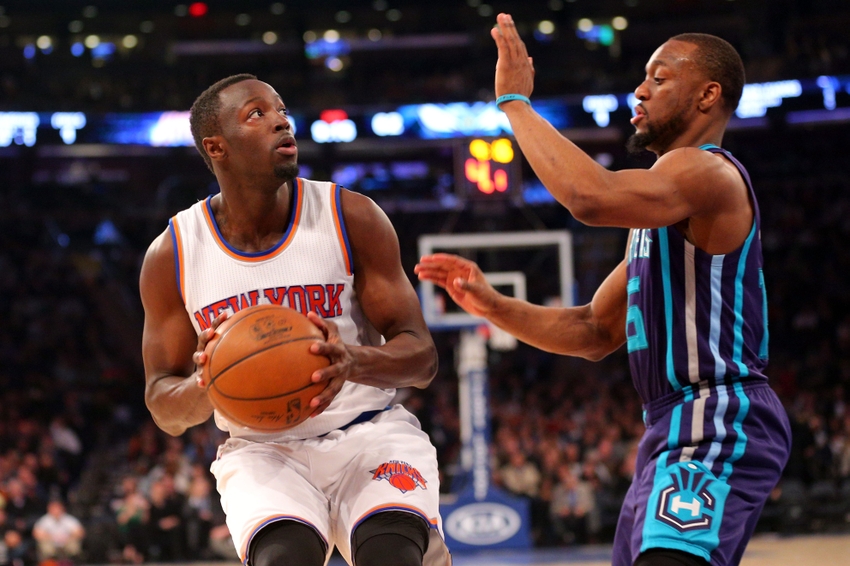 Welcome to Buzz City Stings, Swarm and Sting's daily roundup of the best Charlotte Hornets' stories from around the web.
Buzz City Stings is your daily destination for the latest and best news from around the internet about the Charlotte Hornets. After three straight losses, the team's looking to get back in the win column when they take on the New York Knicks. In this edition, we look at the rise of the Hornets and Charlotte's third quarter burst.
"Charlotte will try to bounce back and return to winning form as they travel to New York to face the Knicks. Kemba Walker, averaging 24.8 points per game, will lead the offense for the Hornets." (realsport101.com)
The reason I mention this quote is because while the Hornets haven't looked great as of late, Kemba Walker has been outstanding. He is the one player who consistently plays at a high level and scored 20+ a night. For Charlotte to break out of their current slump, they will need him to continue playing well and for teammates to step up and chip in.
More from Swarm and Sting
"After a pedestrian 48 wins and a first-round playoff exit last season, the Hornets decided to maintain their core through this offseason without any major additions. A solid but not great team without any notable improvements led many to predict a similar or worse 2017 for the Hornets in an improving Eastern Conference. However, so far this season, Charlotte has solidly outplayed that expected performance. They have started the season with a record of 8-5, with their five losses coming with just an average margin of seven points." (thesportsquotient.com)
Experts and fans alike both didn't expect the great start to the season that Charlotte had. They surprised everyone out of the gate and look like a legit Eastern Conference contender. The rise of the Hornets is upon the NBA and it's taking people by storm.
"The Hornets have the league's lowest turnover rate at just 11.5 turnovers per 100 possessions. Charlotte's opponents have taken 35.6 percent of their shots from 3-point range. The Hornets have been the league's best third quarter team by a wide margin, having outscored their opponents by 28.9 points per 100 possessions." (NBA.com)
These three stats are the main reason why the Charlotte Hornets have had such a great start to the season. Under Steve Clifford, limiting turnovers is a staple and a reason for their success and rise over the past few years. The third quarter has been their bread and butter. For whatever reason, they come out as a completely different team in the second half.
This article originally appeared on