Buzz City Beat: Charlotte Hornets Take on Detroit After Win in Memphis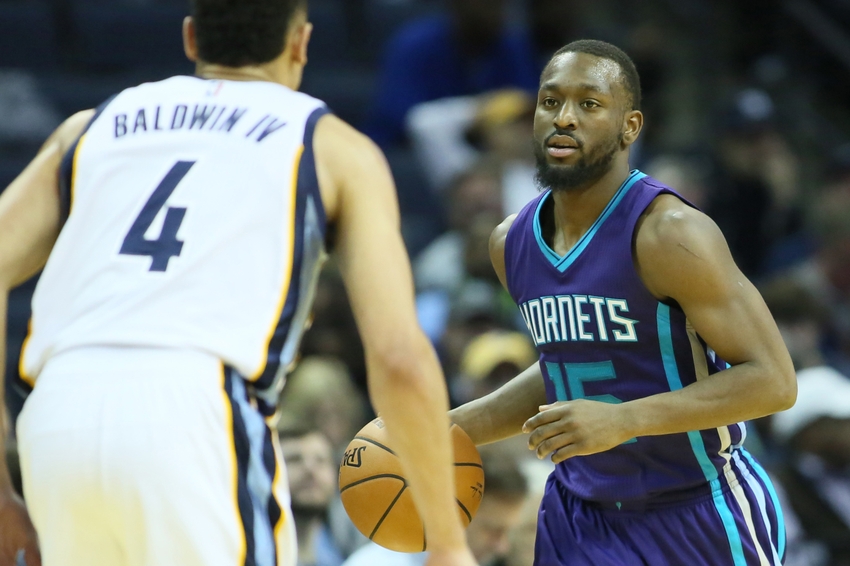 Welcome to Buzz City Stings, Swarm and Sting's daily roundup of the best Charlotte Hornets' stories from around the web.
Buzz City Stings is your daily destination for the latest and best news from around the internet about the Charlotte Hornets. After a blowout victory over the Memphis Grizzlies, the Hornets look to continue their winning way against the Detroit Pistons at home in the second half of a back to back. In this edition, we look at Jeremy Lamb's recent run and Cody Zeller's great play this season.
"The UConn duo of Walker and Lamb scored 21 points apiece, helping Charlotte build an early lead and coast to a 104-85 victory Monday night over the Memphis Grizzlies." (FOXsports.com)
Kemba Walker has been playing well all season for Charlotte but now with Lamb playing equally as well, the Hornets are as dangerous as ever. Who knows if it will continue but with Nicolas Batum struggling, Jeremy has stepped up and helped lead the team to two consecutive wins. If these two can combine for over 40 points a night, the team will be in good shape going forward. Although, I doubt it can continue.
More from Swarm and Sting
"The Hornets rank second in the NBA in defensive rebounding (36.6 rpg) and fifth in assists (24.2 apg). They boast a top-five defensive rating (101.2), holding opponents under 44 percent shooting for the season. * The Pistons went 2-1 against Charlotte last season, with Kentavious Caldwell-Pope averaging 20.3 points per game to lead Detroit." (mlive.com)
Based on last season, the Hornets need to stop KCP in order to have a better chance at winning this one. Charlotte has the momentum entering the match-up as they are coming off of two straight wins while Detroit has lost five of their last seven games. The Hornets great play so far this year is thanks in large part to those stats on defensive rebounding, assists, and defensive rating and they do all of those consistently.
"After missing 10 games with a hamstring injury, Lamb has excelled. Against the New York Knicks on Saturday, he totaled 18 points and a career-high 17 rebounds. Monday in Memphis he scored 21 points and grabbed nine rebounds during an impressive 104-85 victory. Hornets coach Steve Clifford said he likes the "purpose" with which Lamb is playing. That word – purpose – is something Clifford values highly. Lamb is playing with energy and aggression, and the Hornets particularly need that right now with power forward Marvin Williams out. He's snatching rebounds away from bigger, heavier opponents because he's such a graceful leaper." (CharlotteObserver.com)
Want your voice heard? Join the Swarm and Sting team!
Jeremy Lamb looks like a completely different player in the past two games for the Charlotte Hornets. Hopefully, he can continue his play as that has been the issue with him over the course of his career. Consistency has been difficult for Lamb but it looks like he is in a groove and has found his rhythm under Steve Clifford. It is clear that Jeremy needs more minutes and until he stops playing hard, he should continue to receive more playing time.
"When Zeller sits, the Charlotte offense is bottom-five, and the defense is barely in the top half. When he's on the court, the offense would be just behind the Warriors for the league's best and the defense would be fifth-best in the NBA. Those numbers likely overstate his value a little bit, but they certainly show a pattern that is meaningful on some level." (HashtagBasketball.com)
Cody Zeller might not put up flashy stats or make a ton of highlight reel plays but he is the best big man on the Charlotte Hornets. He is consistent and the seven footer continues to get better each season. It's the little things like screens, help defense, taking easy shots, rolling to the rim, and rebounding that Zeller does so well. Everything Cody does on the court is usually a positive for the team.
This article originally appeared on