Buzz City Beat: Charlotte Hornets Take on Dallas, Swarm Acquire Archie Goodwin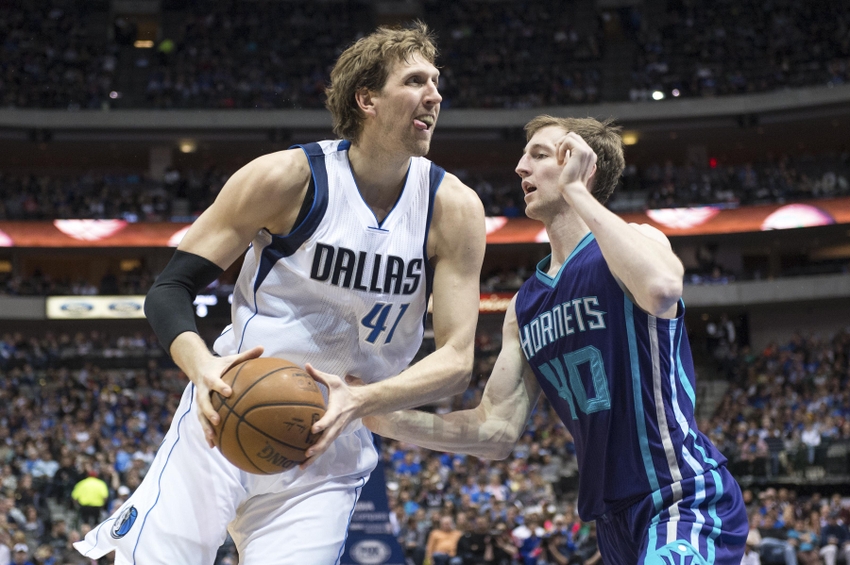 Welcome to Buzz City Stings, Swarm and Sting's daily roundup of the best Charlotte Hornets' stories from around the web.
Buzz City Stings is your daily destination for the latest and best news from around the internet about the Charlotte Hornets. After losing a disappointing result to the Detroit Pistons their last time out, the Hornets look to bounce back against the Dallas Mavericks at home. In this edition, we look at the Greensboro Swarm acquiring Archie Goodwin and Frank Kaminsky's new role.
"For the Charlotte Hornets, a 10-8 record is respectable but based on recent trends, it is not good enough. Coming off a 48-win season, Charlotte began this season by winning eight of its first 11 games and four of its first six home games. Starting with a five-point overtime loss in New Orleans, it has been difficult for the Hornets. The Hornets look to correct some of those negative trends Thursday night when they host the struggling Dallas Mavericks." (ca.sports.yahoo.com)
While the Hornets have still had a nice start to the season, their recent run of form hasn't been anywhere near that of what is expected of them. They are hitting a rough patch and it isn't any easier without Marvin Williams but the team must still find a way to get results against weaker teams at home. Charlotte has the chance to help get things going in the right direction again as they take on the struggling Dallas Mavericks at home. A win won't fix everything but it can give them momentum.
More from Swarm and Sting
"The Greensboro Swarm, the NBA Development League affiliate of the Charlotte Hornets, today announced the team has acquired guard Archie Goodwin off waivers." (greensboro.dleague.nba.com)
After being surprisingly cut by the Phoenix Suns this summer, Archie Goodwin was one of the hottest prospects on the open market. He hasn't made a huge impact in the NBA just yet but his athletic ability and intangibles make him a promising player. With him now being on the Greensboro Swarm, a few good outings stringed together might warrant a call-up to the Charlotte Hornets. Goodwin being on an NBA roster isn't out of the question so him playing for Steve Clifford is a real possibility this season.
"There are times when the Charlotte Hornets' Frank Kaminsky looks so fluid on the basketball court that you can't believe he's 7 feet tall. And there are times, like in Tuesday night's 23-point loss to Detroit, when Kaminsky looks as clunky and out of place as a rotary telephone. In his second year in the NBA, the 23-year-old Kaminsky has received a battlefield promotion at power forward because of Marvin Williams' lingering knee injury. Kaminsky starts for now, and he should do so again at 7 p.m. Thursday when the Hornets host Dallas. What Kaminsky wants – and what the Hornets want – is for "Good Frank" to force "Bad Frank" into a permanent seat on the bench." (CharlotteObserver.com)
As the article says, at times, Kaminsky looks great on the offensive end and he is a real contributor to the team, Then at other times, he looks absolutely unplayable. Hopefully, he can find some sort of consistency with the starting unit as the Charlotte Hornets need him to step up with Marvin Williams absent. It's a tough task for a second-year player but Frank has the shooting ability to be a stretch four and run the pick-and-pop successfully with Kemba Walker.
This article originally appeared on