Buzz City Beat: Charlotte Hornets Lose to Memphis But Still Answering Questions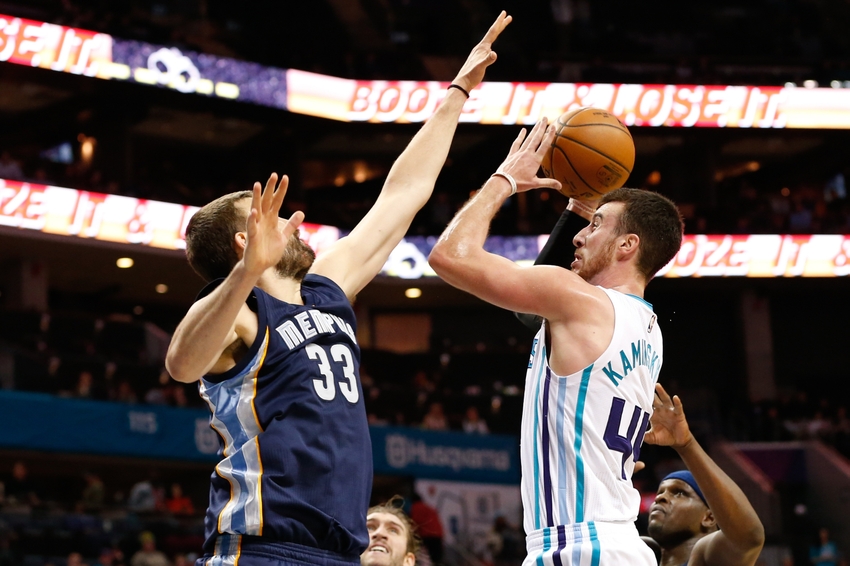 Welcome to Buzz City Stings, Swarm and Sting's daily roundup of the best Charlotte Hornets' stories from around the web.
Buzz City Stings is your daily destination for the latest and best news from around the internet about the Charlotte Hornets. The Hornets are somewhat reeling at the moment after their second straight disappointing loss, this time to the Memphis Grizzlies. In this edition,  Charlotte's answering questions this season and Frank Kaminsky's impressive play as of late could be halted by an injury.
"The Grizzlies (9-5) controlled the tempo from the start, jumping out to a 16-4 lead. They pushed their advantage to 24 at halftime, shooting 58 percent from the field, including 10 of 16 from 3-point range." (wmcactionnews5.com)
Charlotte came out completely flat for the opening whistle and they didn't pick things up until late in the third quarter. Steve Clifford's side was able to cut the once 26-point lead down to just nine in the fourth quarter but they didn't have enough energy to complete the comeback. Mike Conley (31 points) and Marc Gasol (13 points, eight rebounds, nine assists) led Memphis in this one as the Hornets had no answer for them.
More from Swarm and Sting
""I told you it would be OK," shooting guard Nic Batum recently mentioned to Scott Fowler of the Charlotte Observer in the home locker room. This statement of reassurance could have been regarding many different facets of the team, as the Charlotte Hornets entered the season with a myriad of question marks." (amicohoops.net)
After losing so many players from the successful 2015-16 Hornets' team, there was a lot of uncertainty surrounding them heading into this year. With their outstanding start, a number of players and the team as a whole have answered questions from doubters who were critical of Charlotte. This article dives into the big questions and the under-the-radar ones. Most notably being if Kemba Walker could take the next step in his progression.
"Hornets forward Frank Kaminsky sprained his ankle in the loss. He had 23 points and three blocks." (wcnc.com)
Want your voice heard? Join the Swarm and Sting team!
In Charlotte's blowout loss, Kaminsky was one of the lone bright spots. Not only did he score a game-high 23 points but it marked his season-high and tied his career-high. He may have had a slow start to the season but Frank has begun to pick things up as of late. One would hope that the injury isn't serious.
This article originally appeared on