Buzz City Beat: Charlotte Hornets Lose to Detroit, Lamb's Boost, and Steph Curry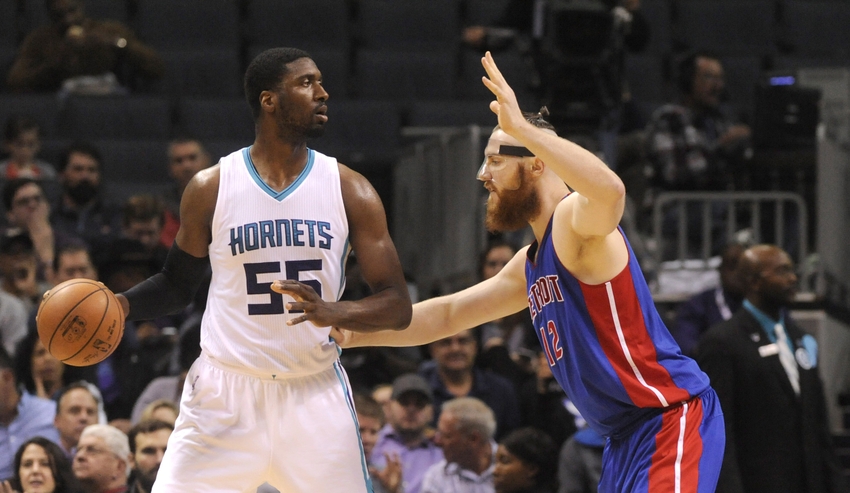 Welcome to Buzz City Stings, Swarm and Sting's daily roundup of the best Charlotte Hornets' stories from around the web.
Buzz City Stings is your daily destination for the latest and best news from around the internet about the Charlotte Hornets. The Hornets looked heavily fatigued in their blowout loss to the Detroit Pistons. In this edition, we take a look at Jeremy Lamb's boost that he's providing to Charlotte and Stephen Curry's potential free agency.
"The schedule-makers got the Charlotte Hornets nearly as much as the Detroit Pistons did Tuesday. Playing their fourth game in five nights, and having to fly home from Memphis on Monday, the Hornets looked flat during the second half of a 112-89 loss at Spectrum Center. The Pistons won despite their star center, Andre Drummond, being ejected during the first half after elbowing the Hornets' Roy Hibbert in the back of the head." (CharlotteObserver.com)
The Charlotte Hornets looked absolutely horrible against the Pistons as it was clear that the course of the schedule was weighing on them. Almost every player looked like they didn't have their legs underneath them and the regular effort just wasn't there. Steve Clifford's side always come out prepared to battle but playing their fourth game in five nights and the second half of a back to back, they looked completely gassed. They should be better once they get some much-needed rest.
More from Swarm and Sting
"Lamb's versatility as a scorer is what makes him so valuable to Charlotte's second unit, especially in the backcourt rotation. They have some nice pieces, but they're all fairly one-dimensional." (HoopsHabit.com)
Jeremy Lamb has the potential to be a great sixth man for the Hornets. He is easily one of the most athletic players on the team and his scoring ability could propel Charlotte to a deep run in the playoffs if his play can be consistent. It isn't clear if he can keep up this level of play for a full season but the organization has invested a lot of money in Lamb and it is clear that they believe in Jeremy's abilities going forward.
"One such curveball could come from the Charlotte Hornets, the team that his father Dell Curry played for and currently works for as a broadcaster. Curry grew up in Charlotte and still has ties to the area as he owns a house in the city. Could the Hornets actually be a viable option for Curry in free agency? Well, he won't definitely say no. From Curry's interview with Scott Fowler of the Charlotte Observer: I asked Steph point-blank if he would consider going to Charlotte in the summer of 2017. "I don't know," he said. He then went on to imply that at an unspecified point earlier in his career a "Steph in Charlotte" scenario might have been more possible, saying "obviously I had a strong tie to Charlotte and would have loved to play there. I'm very comfortable in that city. It's hard to say exactly what the situation will be this summer." (CBSsports.com)
Steph Curry to the Charlotte Hornets in 2017? Don't count on it but it isn't out of the realm of possibility. Maybe he has a falling out with the Golden State Warriors and his dad helps convince him to move to the Queen City. Although it isn't the most likely scenario and I think there is less than a 1% chance of it actually happening, crazy things happen in the NBA. We all didn't think Kevin Durant would leave the Oklahoma City Thunder either.
This article originally appeared on