Buzz City Beat: Charlotte Hornets Host Pistons, Player Regression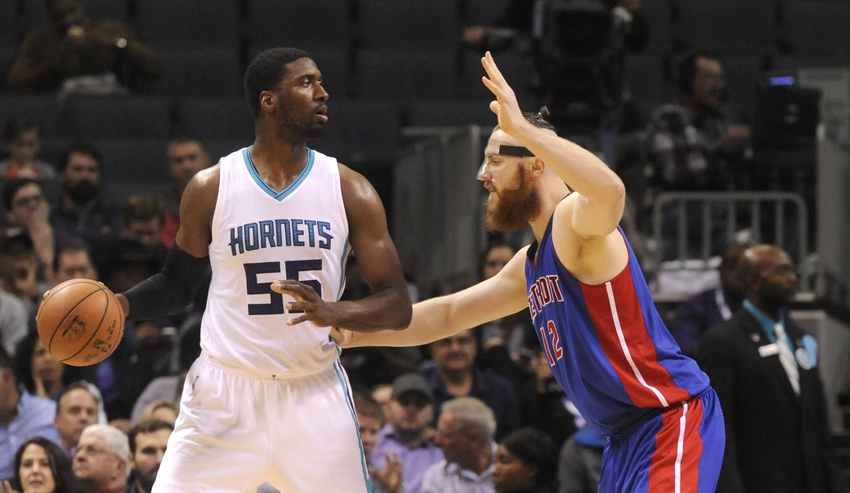 Welcome to Buzz City Stings, Swarm and Sting's daily roundup of the best Charlotte Hornets' stories from around the web.
Buzz City Stings is your daily destination for the latest and best news from around the internet about the Charlotte Hornets. The Hornets are set to host the Detroit Pistons as they look to avenge a loss from earlier this season. In this edition, we look at player regression, MKG in the community, and D-League assignees.
"The Hornets are far too inconsistent to lay healthy numbers against good teams at the moment. The Pistons may have played yesterday, but they're defense travels and now they have added offense with the return of Reggie Jackson to their lineup. The Hornets continue to run hot and cold and are quickly becoming one of the harder teams in the league to trust. I'll take a shot with the points if I had to pick this game." (SportsChatPlace.com)
A little over a week ago, the Pistons were able to beat the Hornets at the Spectrum Center so Detroit should have the momentum and the upper hand heading into this one. It won't be easy but Charlotte should get a boost with Marvin Williams set to return to the Hornets' starting lineup. Steve Clifford's side has a chance to avenge a previous loss on their record this season. The Hornets already had a tough time against the Pistons and with Reggie Jackson back for Detroit, the task becomes even more difficult.
More from Swarm and Sting
"Walker is doing the opposite of regressing; he's getting even better. He's following up the best season of his career with the best season of his career. On the other hand, Batum and Williams have both regressed to varying degrees. The biggest issue is with their shooting efficiency. Both players were at or better than league average from three-point distance last season. This season they're both below average." (HoopsHabit.com)
Kemba Walker has been nothing short of amazing this year for Charlotte and there has been no regression on his end. As for Marvin Williams and Nicolas Batum, they have yet to show any progression this year. Their regression is minor and they still have time to turn things around but they haven't yet lived up to the big offseason contracts that they signed this summer. Only time will tell if they can revert to their great form of last season.
"His day job keeps him pretty busy, but Michael Kidd-Gilchrist has been keeping up with the latest on the wildfires that have devastated areas in the western North Carolina mountains. Disturbed by what he's seen, the Charlotte Hornets forward was moved to take action this week. "I see this on the news morning, noon and night. When I wake up and when I go to sleep. It's been on my heart," Kidd-Gilchrist said Tuesday at the Charlotte Fire Logistics Division, where he presented a $10,000 check to the Fire Prevention Foundation." (CharlotteObserver.com)
Want your voice heard? Join the Swarm and Sting team!
MKG and the Charlotte Hornets' organization are pretty awesome. They hold numerous community events and are always giving back, which is what they should do with the position that they are in. Kidd-Gilchrist is one of the best dudes in the NBA and he further proved that with this act of kindness. Michael has done a number great things in the local community throughout his career.
"Charlotte Hornets General Manager Rich Cho announced today that the team has assigned guard Aaron Harrison and forward Christian Wood to the Greensboro Swarm, the team's NBA Development League affiliate." (NBA.com)
Harrison and Wood were once again assigned to the Greensboro Swarm for the second time this season. It won't likely be the last either. Both Aaron and Christian are getting valuable playing time in the D-League this year as they continue to develop their games. It also makes watching a Swarm game that much more enjoyable knowing that two Charlotte Hornets' players are on the team.
This article originally appeared on