Buzz City Beat: Charlotte Hornets Host Magic, Secret to Success, and Backup PG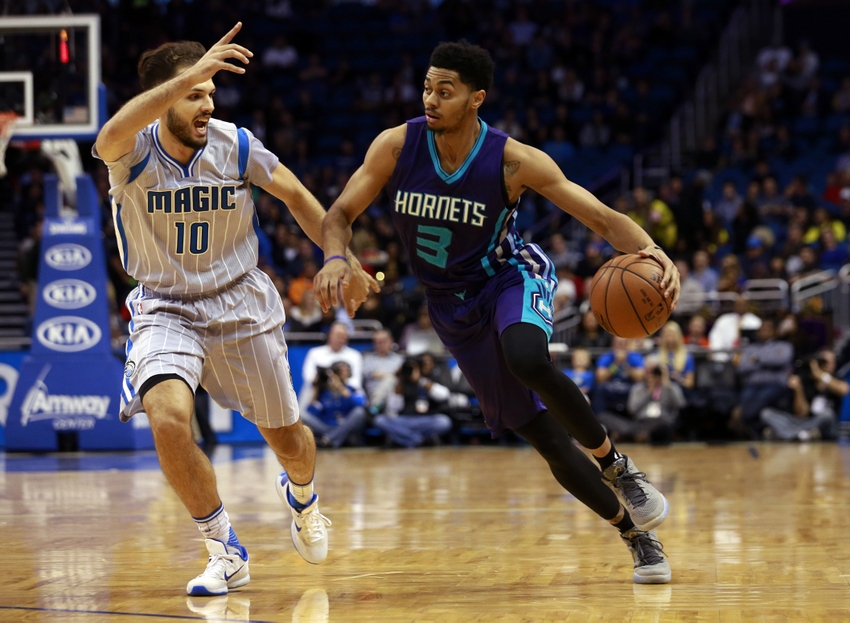 Welcome to Buzz City Stings, Swarm and Sting's daily roundup of the best Charlotte Hornets' stories from around the web.
Buzz City Stings is your daily destination for the latest and best news from around the internet about the Charlotte Hornets. After back to back wins, the Hornets look to win their third straight game as they host the Orlando Magic. In this edition, we look at the unselfish Hornets, the team's secret to success, and the current backup point guard situation.
"The Orlando Magic look for some sort of consistency after splitting their last eight games. The Charlotte Hornets look for another victory after winning five of their last seven games. Don't look now, but the Orlando Magic have played some solid basketball the last week or so and have won three straight on the road. The Hornets have been hot and cold pretty much all year and can have serious droughts on the offensive side." (SportsChatPlace.com)
It is true that Charlotte has been hot and cold as of late but they are also grinding out tough wins against quality opponents. This will be yet another difficult task as the Magic have won four of their last five games on the road. We'll see which side can put it together as they face off for the first time this season.
More from Swarm and Sting
Unselfish Hornets are More Dangerous Than Ever
"At what's still a relatively early juncture of the season, the Hornets hold something akin to a golden ticket, as they've not only been one of the league's best passing teams, but have also excelled at taking care of the ball. The Hornets currently find themselves ranked fifth in the league in assists with 23.7 per game, while they're setting the bar in terms of the league low for turnovers, ranked first in the NBA with only 11.6 giveaways per game. Unsurprisingly, that success also translates over to the Hornets' advanced stats. More than 63 percent of Charlotte's points are assisted (third in the NBA) and with an assist-to-turnover ratio of 2.04 they're second behind only the Golden State Warriors in that category, as well." (HoopsHabit.com)
Look at those numbers! It is pretty clear from just watching games that the Charlotte are great at moving the ball as well as finding open teammates. The stats support that and their success does too. By being an unselfish team, the Hornets open themselves up to greater possibilities where every player can play to their strengths.
"The Hornets average 26.6 free throws attempted per game. Only two other teams – the Los Angeles Clippers and Denver Nuggets – average more free throws. Meanwhile, the Hornets give up 18 free throws per game, which is the league low." (CharlotteObserver.com)
Want your voice heard? Join the Swarm and Sting team!
It may be an overlooked category but the differential that the Hornets create with their free throw attempts compared to their opponents is a key factor to their success. With the amount of chances that Charlotte creates at the free throw line, they must improve their percentages from the charity stripe to take full advantage. They may be shooting a lot of free throws but they are only making them at a 74.7% clip which ranks 24th in the NBA.
"Sessions has never been known as a particularly steady outside shooter, but 20 percent is troubling from a career 30.9 percent three-point shooter. Defenses sag off of Sessions, clogging the lane for cutters like Jeremy Lamb. His shortcomings have had a significant negative impact on Charlotte's 16th-ranked offense. His saving grace has been his 56.2 percent free-throw rate and his tolerable 53.6 percent shooting percentage at three feet or less." (HoopsHabit.com)
It is clear that Ramon Sessions isn't the answer at backup point guard for the Charlotte Hornets going forward. The team needs a more productive player at that role if they want to become true contenders but there is no immediate answer. Like the article says, Archie Goodwin, Brian Roberts, and Aaron Harrison are still ways away from even matching Sessions, so Ramon is their man for the time being.
This article originally appeared on