Bulls reportedly among teams interested in trading for Kings' Cousins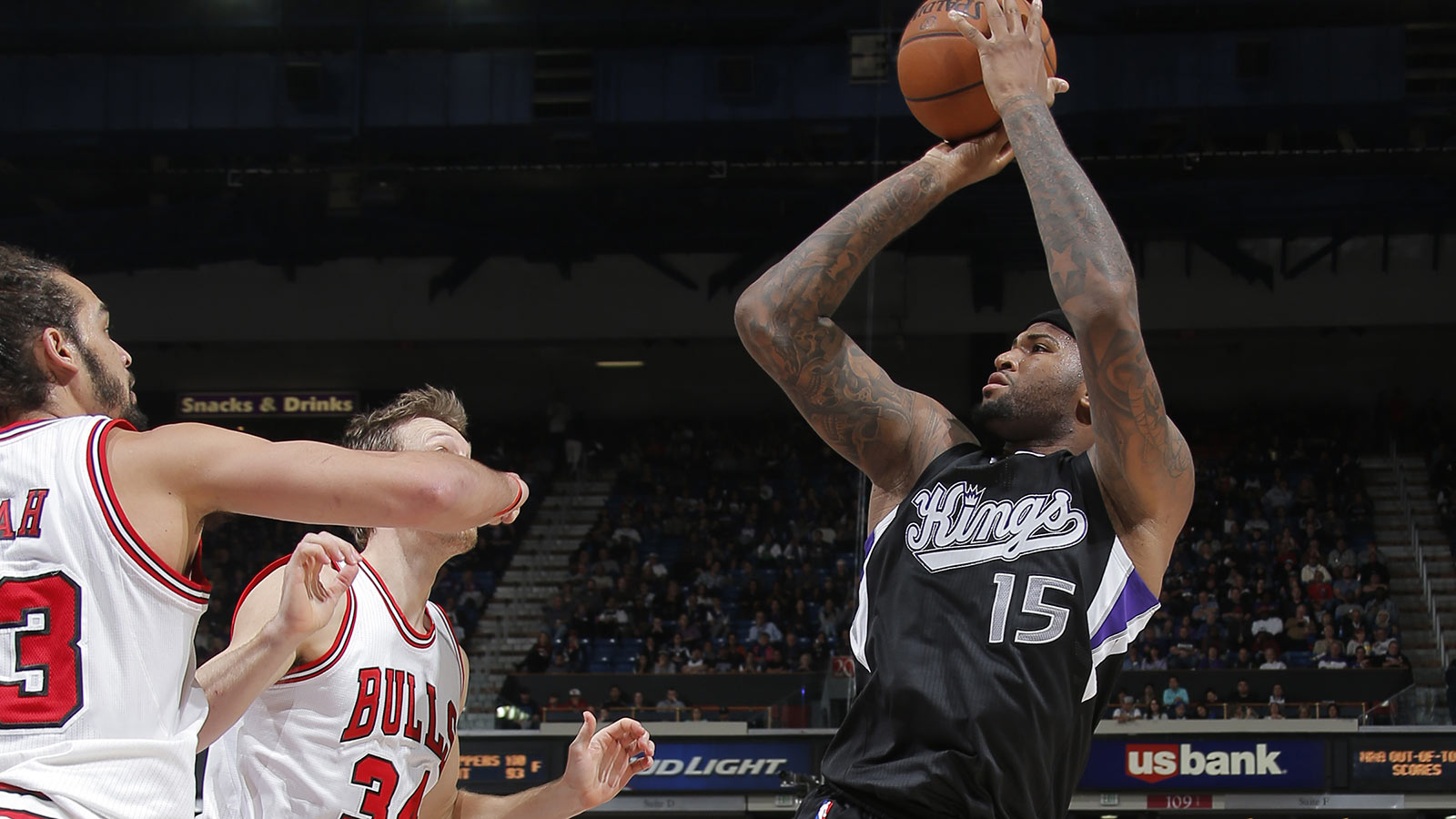 Any player signed to a new contract in free agency last summer is now eligible to be included in trades, and that means that rumor season in the NBA is officially upon us.
DeMarcus Cousins doesn't fall into that category, but the amount of unrest surrounding the Sacramento Kings franchise makes the possibility of him being dealt very real, even though to this point his team has insisted that he's not available under any circumstances.
But that doesn't mean that teams aren't calling to check in, and Michael Scotto of SheridanHoops reports that the Bulls are among the interested parties.
It's important to remember that those in NBA front offices talk all the time about potential deals, and just because a team calls another to inquire about a specific player, that doesn't mean that anything is close to actually being done.
But it is interesting to see which teams may be targeting certain players nonetheless.
Sacramento Kings All-Star center DeMarcus Cousins has drawn significant trade interest from the Boston Celtics, Miami Heat and Chicago Bulls, league sources tell SheridanHoops. Sacramento is listening, but the Kings are in a holding pattern and currently have no plans to make a deal despite sitting in 13th place in the 15-team Western Conference, the sources said.
MORE NEWS:
Want stories delivered to you? Sign up for our NBA newsletters.