Bulls Player Outlooks: Jerian Grant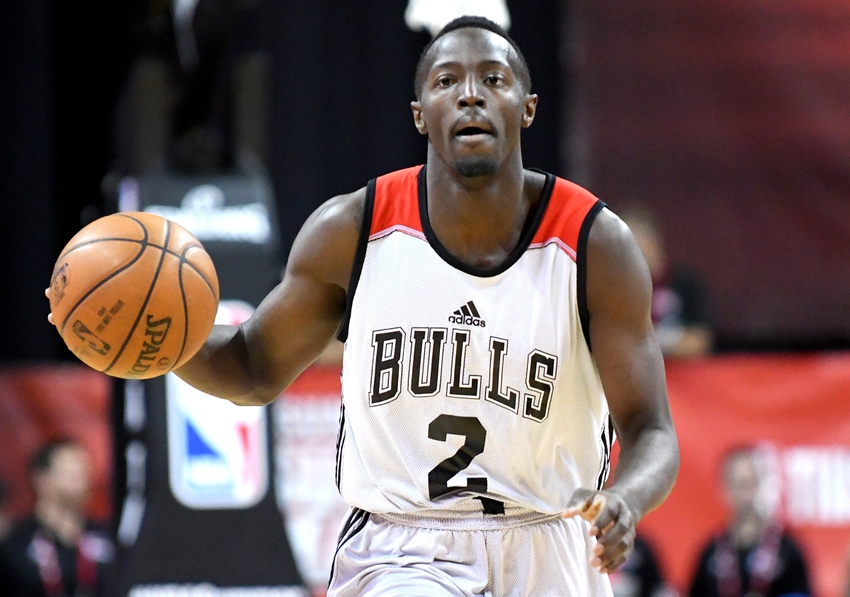 The player outlooks at Pippen Ain't Easy continue with a look at what to expect from Jerian Grant in 2016-17. Can the the newly acquired point guard make improvements in his second year?
Jerian Grant is coming off of a sub-par rookie season.
Not to mention, he is relatively old for a second-year player, as he'll be turning 24 years old in October.
So, why should Bulls fans be excited about Grant?
First off, it takes time for point guards to adjust to the NBA. Only the cream of the crop come out and shine as rookies. This includes the likes of Chris Paul, Derrick Rose, John Wall, Kyrie Irving, and Damian Lillard among others.
The point is, it is important to be patient with Grant.
Also, as I mentioned in my trade value rankings, there were some reasons to be optimistic with the way Grant finished his rookie season.
Although it is a small sample size, Grant's last ten games were impressive. The rookie put up 9.9 points per game on 45.1 percent shooting, with 2.8 assists in 23.8 minutes played per game during that stretch.
After acquiring Jerian Grant in the Derrick Rose deal, GM Gar Forman said,
"Jerian Grant, a year ago, he was very high on our draft board, was somebody we were hoping would slide to our position and we feel he is a fit in transition with pace and pick and roll. In our minds, it's like getting another first round pick."
Obviously, Grant's stock isn't nearly as high as it was coming into the draft.
However, he still does have the potential to blossom into a rotation player.
Grant should see somewhere around twenty minutes per game running the show for the second unit. The Notre Dame product will be playing alongside the other Bulls youngsters. Those guys should be running up and down the court playing the way Hoiberg desires.
This style of play should be ideal to helping Jerian Grant succeed in his second year.
More from Pippen Ain't Easy
This article originally appeared on