Tension reportedly exists between Jimmy Butler, Bulls teammates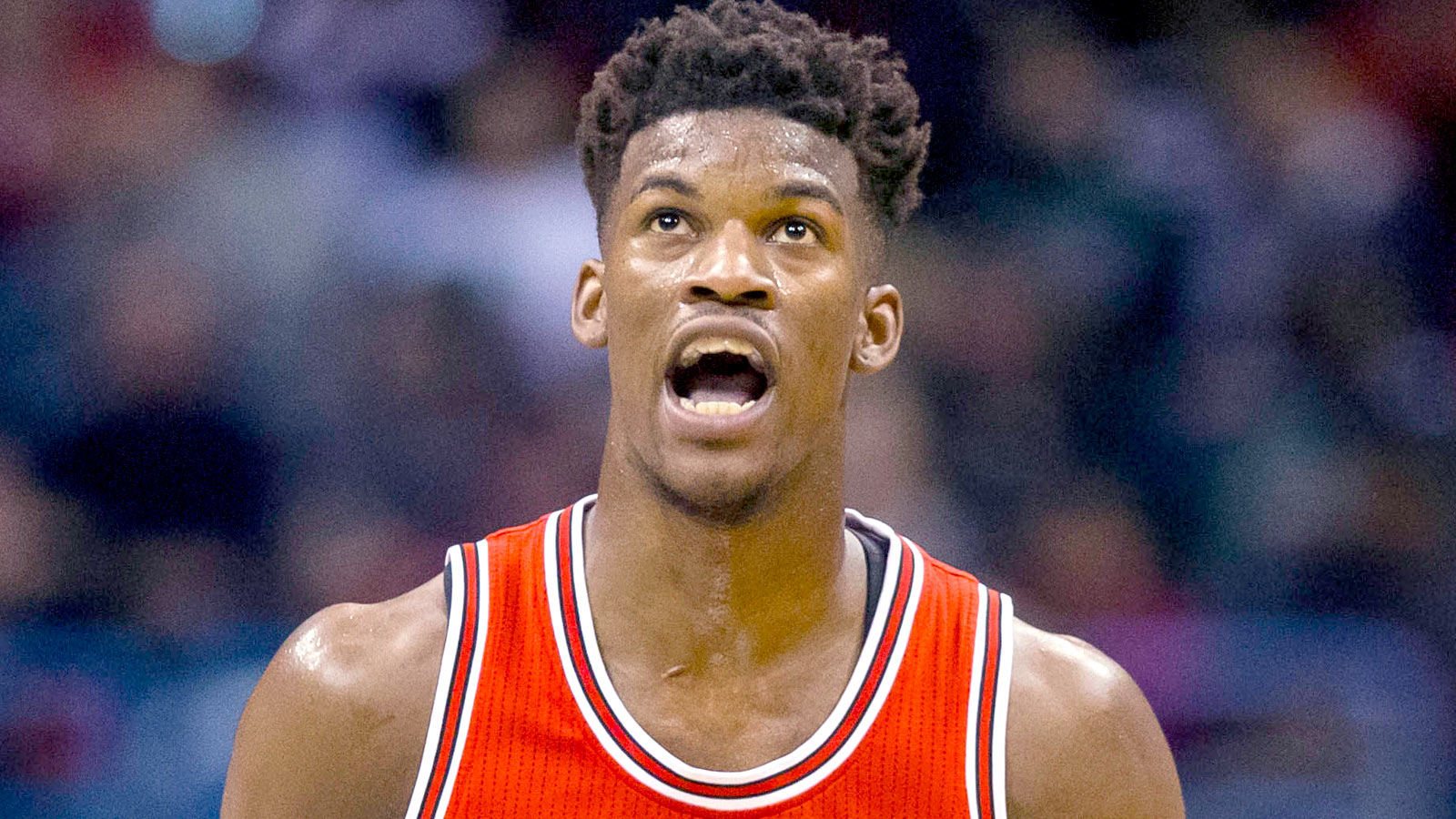 Jimmy Butler has gone from role player to an All-Star on a max-level contract, and is now unquestionably the best player on this Chicago Bulls roster.
But the guys who used to be the leaders of the team are still in place, and that, reportedly, continues to be an issue.
While the tension between Butler and Derrick Rose was never as bad as had been reported, the personality change that Butler has undergone, along with his desire to now be the team's vocal leader, has rubbed some of his teammates the wrong way.
ESPN's Nick Friedell (via PBT):
What hasn't been mentioned here is the coaching change, which brought in someone unproven at the NBA level in Fred Hoiberg simply because he was more willing to follow instructions from the front office.
There may indeed be some locker room issues lingering in Chicago. But there's no guarantee that the right coach is in place, either to manage the egos on the team, or to put the right combination of Xs and Os in place that can help turn things around.
The tension now, moving forward off the Derrick talk for a second, between Jimmy and other players in that locker room is bad.

Because you can't just say, "I signed this new deal. I'm the leader." That respect has to be earned over time. Nobody is questioning Jimmy's work ethic. He's worked his tail off. But they are questioning whether Jimmy can be the leader that this group needs with so much turmoil going on around them.

You talk to anybody within that Bulls organization, and they'll tell you that Jimmy has changed. His personality has changed.

He's really rubbed some people the wrong way with how he's going about things. So, it's something to watch for, and it's something that I know is on the minds of the front office in that, "Can we trust this guy to go out and to be who we need him to be every night, and can he lead us the way that a championship-caliber team needs to be led?" And early on, the returns have been no.
MORE NEWS:
Want stories delivered to you? Sign up for our NBA newsletters.