Hoiberg on whether Rose will play opening night: 'Too early to tell'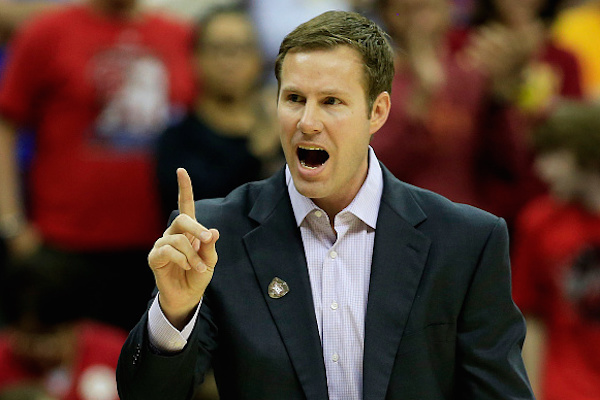 Derrick Rose still isn't back to fully practicing with the Bulls, as he continues to recover from the orbital bone fracture he suffered during the first practice of the season.
And according to head coach Fred Hoiberg, his availability for opening night — Oct. 27 against the Cavaliers — remains in question.
The good news is that this isn't the type of injury that requires extensive physical rehabilitation to where Rose's skill set would be at all diminished. Once he's cleared he should be able to quickly get back to playing at 100 percent, although Bulls fans might have to wait a couple of weeks before that actually happens.
"It's still too early to tell I think, as far as opening night is concerned," Hoiberg said. "I know Derrick wants to be out there, but it's a long season, it's an 82-game season. If we don't feel that he's quite ready yet, whether it's mentally, physically, we'll be cautious with it. But I know that there's nothing that he would like more than to be out there on opening night."
MORE NEWS:
Want stories delivered to you? Sign up for our NBA newsletters.