Brooklyn to sign Houston's Donatas Motiejunas to an offer sheet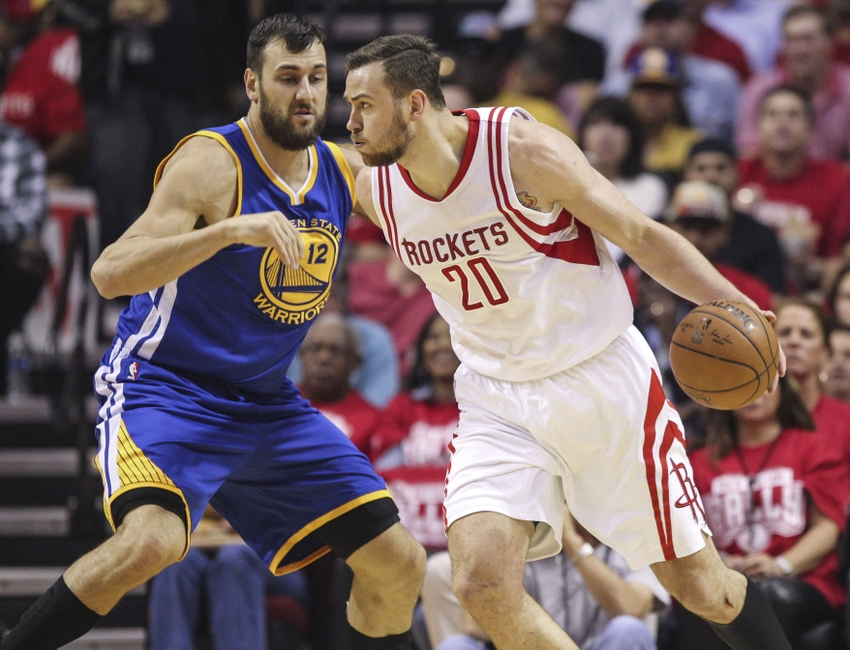 The Brooklyn Nets will reportedly sign Houston's Donatas Motiejunas to an offer sheet on Friday.
In four season with the Rockets, the 7-foot Lithuanian, Motiejunas, has played in 214 games, averaging 19 minutes, 7.8 points and four rebounds per game. In his best season, Motiejunas averaged 12 points, and 5.9 rebounds in 28.7 minutes a game. Motiejunas was selected with the 20th pick in the 2011 NBA Draft.
Unfortunately for Motiejunas, a serious back injury scared off multiple teams from signing the 26-year old to an offer sheet when the salary cap skyrocketed this off-season. The back injury only allowed Motiejunas to play in 37 games last season.
Houston traded Motiejunas in a deadline deal to Detroit. But Motiejunas failed the Pistons physical, voiding the deal and sending the Lithuanian back to Houston.
The Rockets pulled their latest offer to Motiejunas after failing to reach an agreement before the team's self-imposed November 22nd deadline. The Rockets had set November 22nd as a deadline because that was the last day a player could sign a contract and be eligible to be traded at the deadline.
According to Yahoo's Adrian Wojnarowski, the Rockets had been offering a contract in the $8 million range. ESPN's Marc Stein reported that the Rockets offered Motiejunas a two-year contract, but only the first season was guaranteed. The Nets have $19 million in salary cap space.
As soon as Motiejunas officially signs the contract, Houston will have three days to match the offer to Motiejunas. Depending on the terms of the contract, Houston will have the option to match and have Motiejunas back in the squad, or can let him walk and receive nothing in return.
Brooklyn General Manger Sean Marks, signed both Miami's Tyler Johnson (four-years $50 million) and Portland's Allan Crabbe (four-years $75 million) to offer sheets in the off-season, only for both teams to match the offer sheet.  Should the Rockets, not match the offer sheet, Brooklyn plans to team Motiejunas with center Brook Lopez.
This article originally appeared on