Brooklyn Nets: Was Waiving Yogi Ferrell a Mistake?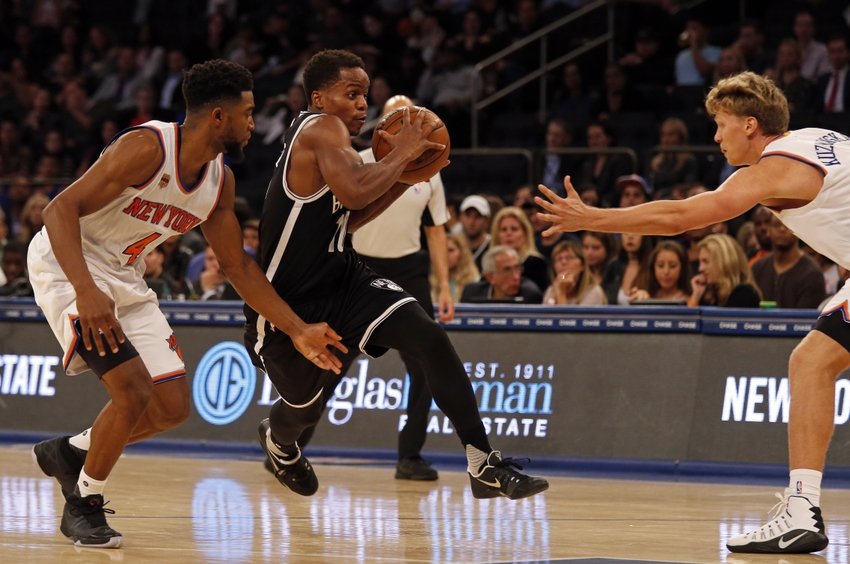 The Brooklyn Nets are paper thin at the point guard spot after Jeremy Lin suffered a hamstring strain on Wednesday night, prompting a debate about whether it was right to waive rookie Yogi Ferrell.
Injuries are a part of the game, but no NBA team worries about them until they happen. Kenny Atkinson, the players, or the front office can't look into a crystal ball and foresee their primary ball handlers getting hurt early on. Under the assumption that guys would stay healthy, the team cut Yogi Ferrell. When he was let go back in October, Coach Atkinson had four guys who could run his team: Lin, Greivis Vasquez, Randy Foye, and Isaiah Whitehead.
Want your voice heard? Join the Nothin' But Nets team!
Three of those four are now hurt, so yes, it looks like a mistake now. However, the move got made before these injuries took place. Moreover, none of those injuries seem serious and no one's expected to be out for long. Foye is taking his hammy day-to-day to avoid further complications; Vasquez hasn't played in the last two games because of a sprained ankle, but the Nets didn't list him as inactive for either contest.
The severity of Lin's injury is unknown, but he returned to the bench for the second half of Wednesday's game.
After leaving late in the second quarter, the Brooklyn Nets had no true point guard, and Sean Kilpatrick and Whitehead did more facilitating than expected. The Nets eeked out the 109-101 victory, but Lin's impact on the game was much more noticeable without him on the floor.
Regarding talent, Whitehead and Ferrell are at the bottom of the five ball handlers. Lin and Foye were guaranteed to have big roles because of their track record and versatility, and Vasquez showed he could be a reliable backup to Lin.
You could argue that the team should've moved Whitehead instead of Ferrell since he's more polished after spending four years with the Hoosiers. Any reluctance to have Whitehead running an offense is rooted in his poor decision-making and shot selection, which can lead to catastrophe.
Despite his rawness, Whitehead's seen 21 and 20 minutes of action over the last two games, and if Ferrell were in the same situation, he'd be seeing those minutes.
Was Whitehead's time productive? Not particularly, but there's improvement. In those two games, the former Pirate has ten turnovers and seven fouls. Furthermore, his plus/minus was -16 against the Chicago Bulls, but -4 against the Detroit Pistons. However, in the latter contest, he pulled down four rebounds and dished out four dimes, so his time wasn't entirely wasted.
The advantage the Nets would have with Ferrell, despite him being a rookie, is that he's spent his entire basketball career as a point guard, and he's one of the best in Hoosiers history. Whitehead got thrust into that position as a sophomore, and it's incredibly hard to learn the point guard position.
More from Nothin' But Nets
Not only do you need to know your spot, you need to know the other four. It's little intricacies like where Joe Harris likes the ball when coming off a screen, or how to perfectly float an entry pass to Brook Lopez.
Ferrell is more efficient offensively and is just as knockdown as Whitehead is from outside.
Regardless, the NBA is vastly different from college and saying Ferrell would have the same issues as Whitehead isn't far-fetched. He'd still have to get acclimated to the offense, and it's hard to gauge how he'd be on defense. Whitehead was a superb guard while at Seton Hall and is having issues with that side of the ball. At Indiana, Ferrell was mediocre.
Not too long after being waived, Ferrell went down to the Long Island Nets of the D-League. Should the situation get worse than expected, the Nets could easily recall Ferrell and take it from there.
This article originally appeared on