Brooklyn Nets Unveil New Alternative Jerseys for 2016-17 Season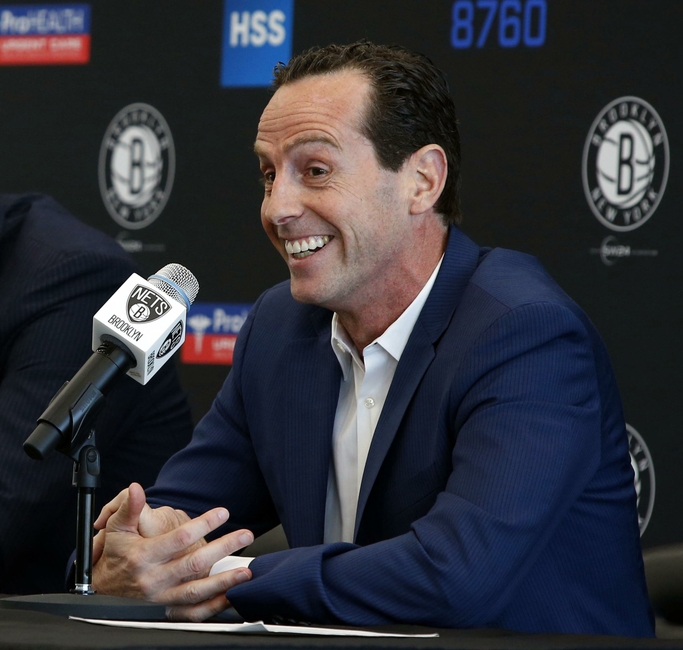 The Brooklyn Nets have unveiled new jerseys that will be worn 12 times during the upcoming season. How do they look?
When the Brooklyn Nets made their move to their new home, nobody was quite sure what their color scheme would be. Ultimately, the Nets chose to go with plain black and white as their primary jersey colors.
While the Nets regular jerseys are clean, they do lack identity. Brooklyn was home to the Dodgers back in the day, and the Nets eventually had a Dodger-themed jersey. The short sleeved gray and blue jerseys were quite sharp to honor the Dodgers.
Now, the Nets have unveiled another new alternative jersey. The "Brooklyn remix" jerseys will be worn 12 times this coming season. The first time we will get a chance to see them will be in the home-opener for the Nets.
The new alternatives are rather sharp looking, as the have the Nets across the chest with Brooklyn being written on the side. In addition to Brooklyn being on the side of the jersey, they also have stars going along the sides.
Caris LeVert, Chris McCullough, and Jeremy Lin were all part of the unveiling process and their reactions were pretty positive. The Nets might not win a lot of games in the 2016-17 season, but these new jerseys will be something to look forward to seeing.
Finally, the Nets will be opening their season on the road against the Boston Celtics. Two days later, the "Brooklyn Remix" jerseys will be worn against the Indian Pacers in the Barclays Center.
This article originally appeared on