Brooklyn Nets: The Rise of Trevor Booker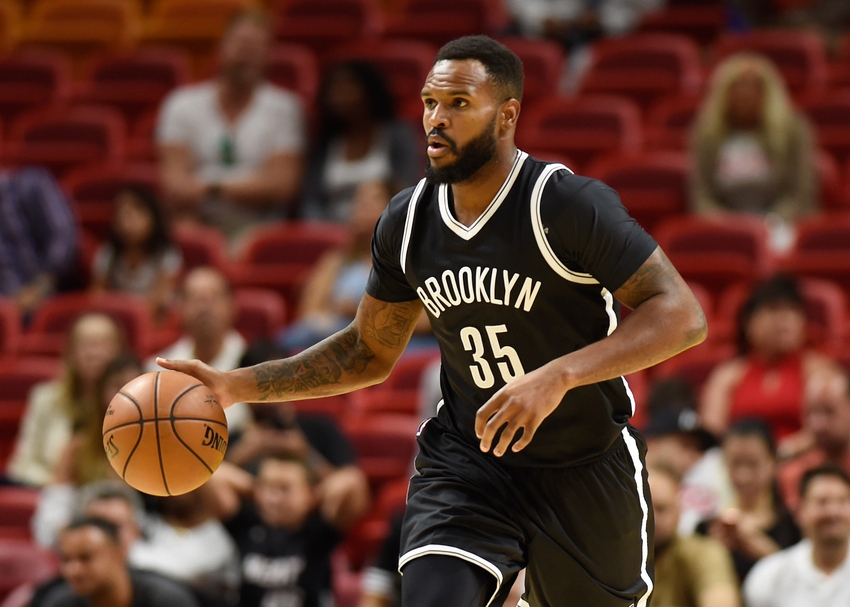 Forward Trevor Booker signed with the Brooklyn Nets this past offseason, and has quickly become a large part of the team. Booker's hustle, and play on both ends of the floor, has drawn praise early on.
New Beginnings
Moving on from his days in Salt Lake City, Trevor Booker has went on a diet, cutting and slimming down, and it seems as if it is in order to prepare for the current NBA season as a member of the Brooklyn Nets. He doesn't look like your typical player who receives lobs; in fact – on the contrary – he's an amazing, phenomenal dunker. Maybe, this season, he can show the Clippers where the real "Lob City" is. Last season alone, he had over 61 dunks. A quiet player, Booker comes out of the dark when you least expect it.
If the Utah Jazz, his former team, didn't have Rudy Gobert or Derrick Favors, he most likely would have been retained by the team. His value as an asset has definitely increased from last season, making him a key player for the Brooklyn Nets. For his size, his presence on both ends is unmistakable. In recent years, he has become more agile and a better rebounder as well. In terms of his personality, Booker possesses humility, which has served to fit the Brooklyn Nets' culture and allowed for him to make a name on this roster.
More from Nothin' But Nets
Walking the Walk Instead of Talking the Talk
When Brook Lopez isn't playing well or isn't going at full force, Booker has been able to take on the load both offensively and defensively. This could serve as a positive because it represents the potential for the Brooklyn Nets to win and perform well when other guys step up, while allowing the key, star players to rest, such as Lopez.

Want your voice heard? Join the Nothin' But Nets team!
During the recent win versus the Pistons, although Lopez had 18 points, he could've easily had 25-30+ points if he went all out. However, Booker showed up and proved his potential with a double-double against Andre Drummond, Aron Baynes, and Jon Leuer. He chose to take the high road and kept it strictly basketball rather than a brawl when things got a bit feisty in the game with Baynes.
Time is Money
It is also heavily overlooked that Booker has only averaged around 20 minutes per game during his NBA career. He can be a double-double machine, but he has gotten neither the chance nor the opportunity to do so. Coming off as a calm player, Booker has a demeanor that contrasts with what he ultimately does for the Nets on the floor.
Kenny Atkinson, along with his coaches and the front office, has a plan for Booker, and although we don't know what it quite is yet, we are in for something. Booker is such an underrated piece for this Brooklyn Nets squad and has been treated as a second or third string player since the beginning of his career. He needs to show his prime talent, and undoubtedly, with the proper minutes, he'll be able to prove himself and be a surprise to many fans this year.
This article originally appeared on