Brooklyn Nets: The 4-7 Record Doesn't Tell the Whole Story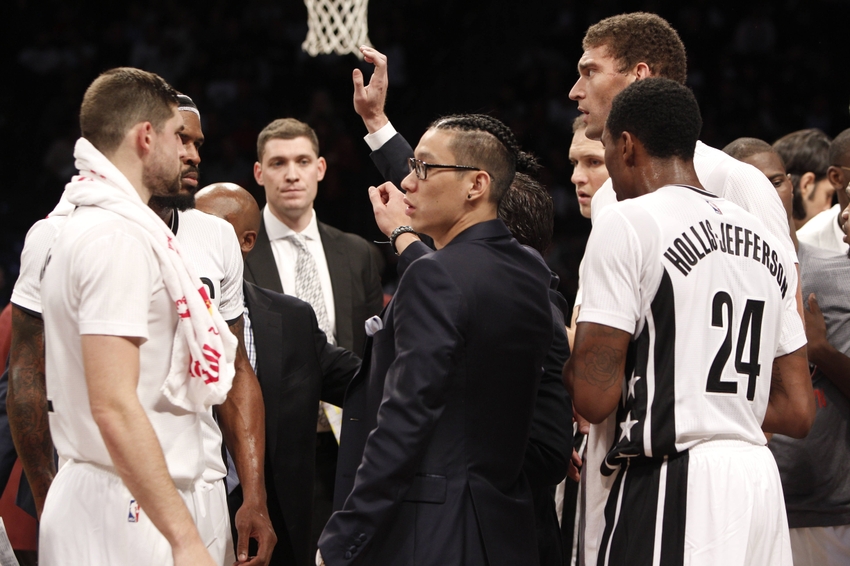 After their first 11 games, the Brooklyn Nets are towards the bottom of the Eastern Conference with a 4-7 record. This may sound dismal, but it doesn't tell the entire story.
The Brooklyn Nets sit 12th place in the Eastern Conference with a 4-7 record. However, this may be the most promising 4-7 record that you've ever seen in your life, and it may evoke mixed feelings from you. After all, it took the Nets until December last season to hit the four-win mark, so this is already a boost from the prior year.
Want your voice heard? Join the Nothin' But Nets team!
So far this season, only two of Brooklyn's seven losses were blowouts against high-powered teams. By blowout losses, I'm talking losses by more than 20 points, so the New York Knicks don't count. Early into the season, the Nets lost to the Chicago Bulls by 30 points. Then, this week, the Los Angeles Clippers turned Brooklyn turned upside down at the Staples Center.
Both games featured two extremely tough opponents: a Bulls team that's surprising many as a legitimate playoff contender, and the so-called best team in the NBA based on record. And don't forget, Brooklyn did not have Jeremy Lin and Brook Lopez when playing the Clippers. Fans should not be too discouraged by the final scores of these matches.
More from Nothin' But Nets
What we should instead turn our focus to is the Nets' competitiveness in the rest of their losses. "Brooklyn Grit" may come as a surprise to many, since many expected the Nets to finish at the bottom of the league this season. Even having four wins at this time of year may be a bit shocking.
Don't count this team out. Four of their other five losses were by less than 10 points. The only exception, of course, was against their crosstown rivals. In the first Battle of the Boroughs, New York came out on top, 110-96.
Even then, though, it appeared that the Nets are farther along than the Knicks in developing chemistry. I don't know about you, but I'm tired of hearing about whether or not Phil Jackson's team will run the triangle. They might as well call their offense the "pentagon" or "star."
With numerous Nets going down with injuries–Lin, Greivis Vasquez (who has since been released), and briefly Isaiah Whitehead–it's remarkable that Brooklyn has been able to develop chemistry at all. Lin's absence has led to various lineups by Kenny Atkinson, and it gets as crazy as Sean Kilpatrick running the point, which is less than ideal.
Still, the team has not been performing that poorly without Lin. Brooklyn is 2-3 minus their leading floor general. Their two wins came against the Minnesota Timberwolves and Phoenix Suns. These aren't eye-popping names, but the victories were impressive nonetheless. Minnesota is another up-and-coming team, and the matchup against the Suns opened up the Nets' West Coast road trip. With Lin set to be re-evaluated this week, Brooklyn may have their starting point guard back soon, and the Nets' chemistry should only improve from here.
This chemistry that is already becoming apparent is key to determining whether the Nets will have a successful year. Wins are not a priority, and Sean Marks has made that clear even before the season began. What's important is developing the team's youth, and we have already seen significant progress from Kilpatrick and Rondae Hollis-Jefferson. This alone should be enough to reassure fans that Brooklyn is moving in the right direction, and this is only the beginning of a revolution.
There are still five months, 71 games to go in the season. If the Nets continue to display "Brooklyn Grit" and compete at a desirable level, then this season will at least be enjoyable, regardless of how many wins Brooklyn gets out of it.
This article originally appeared on