Brooklyn Nets Steamrolled By Explosive San Antonio Spurs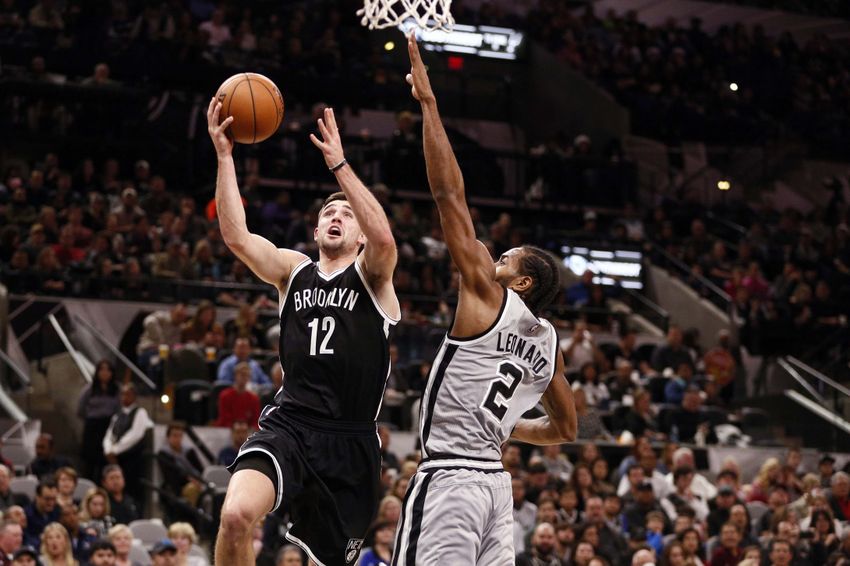 101

130
The Brooklyn Nets' defense decided that it wasn't going to show up for their game against the San Antonio Spurs and allowed the most points than they had all season (130). They were the obvious underdogs in this game and remained that way until the very end.
The Brooklyn Nets have had the worst defense this season and continued to show us why they do in their 130-101 loss to the San Antonio Spurs. The most points they allowed before this game was 129, so it wasn't much worse than other games they have had, but like most games where they allow that much, they came out on the losing side of it.
Want your voice heard? Join the Nothin' But Nets team!
In the first quarter, a 6-0 run was the last time the Nets were even close in this blowout. The score was 29-26 at that time, and then the Spurs ran away with it, grabbing a 41-26 lead at the end of the first.
The first half was rough for this Brooklyn team, but their defense couldn't pick up the slack, allowing another 36 points in the third quarter while only being able to put up 18, falling down to 103-70 at the end of the third. Brooklyn's offense decided to kick start in the fourth quarter though, but by that time it was too late to come back.
More from Nothin' But Nets
Kawhi Leonard was a nightmare for the Nets' defense, putting up 30 points in the game with six rebounds and three assists. Patty Mills and Jonathan Simmons were also also threats coming off the bench, combining for 30 points. When you allow six players score in the double digits during the game, you know that your defense needs a lot of support.
Bojan Bogdanovic was the leading scorer for the Nets in this game, shooting 7-of-13 from the field and 2-of-4 from behind the arc. Brook Lopez was limited in his productivity, but still put up 14 points, shooting 3-of-7 from the field. Not many other Nets produced in this game. Luis Scola put up the second-most points on the team with 15, shooting 5-of-9 from the field.
The Nets drop to 6-16, while the Spurs are flying high at 19-5. Brooklyn faces the Houston Rockets next on Monday.
This article originally appeared on