Brooklyn Nets Sneak A Win By The Detroit Pistons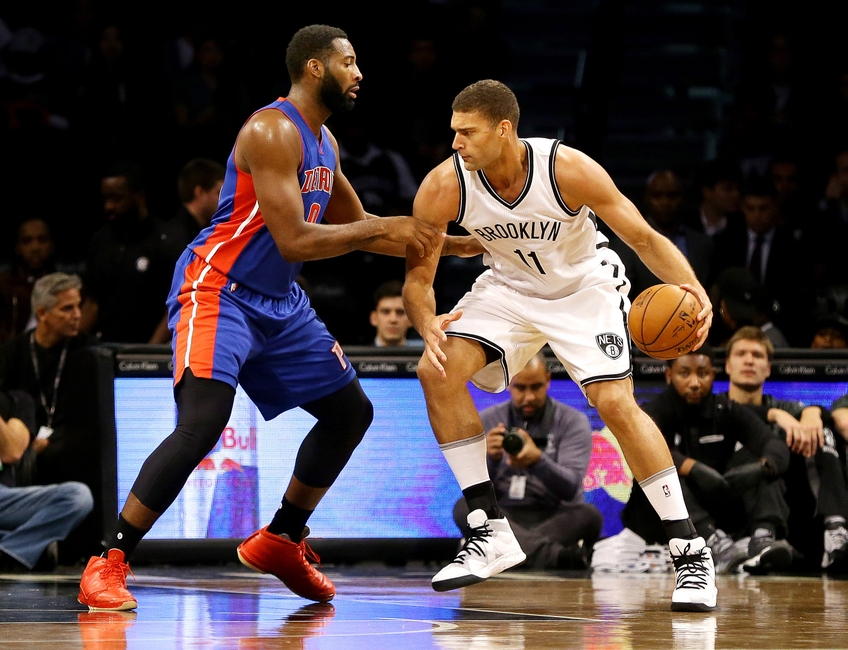 101

109
The Brooklyn Nets continue to dominate offensively, but their defense still can't figure out answers as they sneak a much-needed win by the Detroit Pistons. 
At halftime, the Nets had a dominant 71-55 lead. It looked as though Brooklyn would end their game with an easy win and a solid offensive performance, but it didn't come as easy as they would have hoped.
Want your voice heard? Join the Nothin' But Nets team!
Brook Lopez was the star of the show for his team's offense. He ended his game with 34 points and his career best game behind the 3-point line. He shot 4-8(50 percent) on shots behind the arc which gave his team just enough to push themselves over the Pistons.
More from Nothin' But Nets
The win didn't come so easy though, after the Pistons brought the game within four with less than a minute left, but the defense stepped up big. They came up with big defensive rebounds and blocks when it mattered most.
Unfortunately, the Nets lost their star point guard Jeremy Lin to a hamstring injury that kept him out for the last two quarters of play. He ended his game with 10 points and two assists.
The Nets didn't look nearly as good without him on the court and his absence gave the Pistons an opportunity to bring themselves back in the game.
The Nets found loads of success shooting the ball from all areas of the court. Their field goal percentage was 53.9 percent and 48.1 percent behind the 3-point line. They also out-rebounded the Pistons 45 to 38 which came up huge for them at the end of the game.
Brooklyn picked up their second win and improved to 2-3 by defeating Detroit 109-101, but still have much they need to work on. Turnovers are the area in which the Nets need to improve the most. They turned to ball over 19 times as opposed to the Pistons 13.
Their next game will be against the 3-1 Charlotte Hornets, where they will need to bring their A-game to find their second consecutive win.
This article originally appeared on