Brooklyn Nets: Sean Kilpatrick's Showing That He Always Belonged In NBA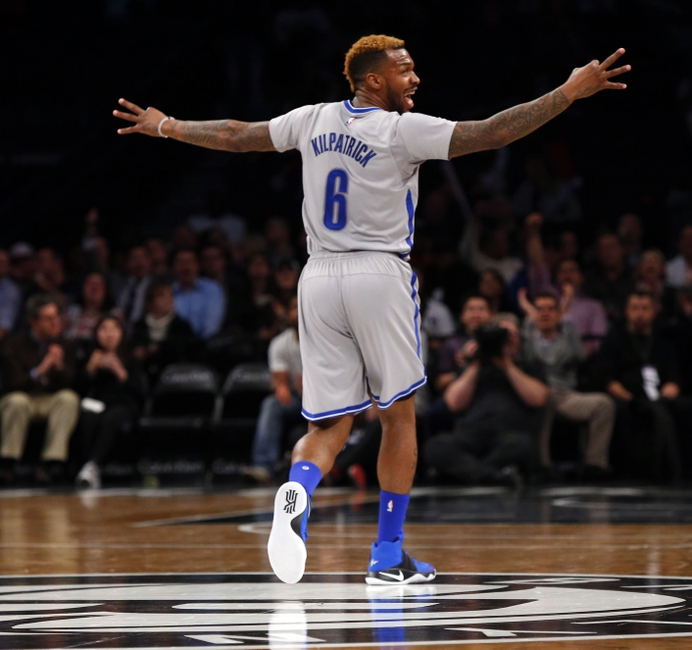 The Brooklyn Nets don't have a ton of talent, but Sean Kilpatrick is proving that he belongs in the NBA with an impressive start to the season
The Brooklyn Nets have been a surprise to most NBA fans. They're sitting at just 3-5 in the Eastern Conference standings, but it's how they've been competing that's been really special so far.
Besides a 118-88 stinker to the Chicago Bulls, the Brooklyn Nets have been close in all their loses. Now I know a loss is a loss, but it's still impressive, especially when considering this team was supposed to be the laughing stock of the NBA this year.
But I guess they didn't get that memo as players have continued to step up each game, allowing the Nets to get some key victories already in the early portions of the season. They beat the new look Indiana Pacers, a strong Detroit Pistons squad and a young, up incoming Minnesota Timberwolves team.
That's a nice list of opponents they've gotten wins over. But if they're to continue this type of play, players like Sean Kilpatrick have got to continue being key catalysts for the team.
With Bojan Bogdanovic struggling to find a consistency with his jump shot, the Brooklyn Nets have turned to Sean Kilpatrick as being the teams' second leading scorer. He's averaging 15.4 points per game, while shooting 43.3 percent from the field, and 37.1 percent from behind the arc.
Those scoring averages are behind only Brook Lopez, who's averaging 20.5 points a night.
His jump shooting from the perimeter has really helped spread the floor for the team, but it's his ability to attack the basket (shooting 53.3 percent when driving to the rim) and draw contact (4.8 free-throw attempts a game) that's really been a key in why his offensive game has started to take off.
That much was well evident in the Hornets vs. Nets game when Sean Kilpatrick had trouble getting the lid off the basket, shooting 5-15 from the field. Instead of shooting the team out of the game, he continued attacking the basket and getting easy looks at the free-throw line (10 FTA.)
So despite the shooting slump he was in that game, he found a way to produce by getting to the line. An with that, it allowed him to finish the game with 19 points.
Kilpatrick has shown himself to be a nice scorer from the perimeter, but this season it seems like he's really trying to focus on staying aggressive every game. That has continued to help the Nets because they've got someone other then Lopez, Lin and Bogdanovic to score.
And now, with the Nets planning on resting Brook Lopez for certain games, that's going continue creating opportunities for guys.
So far Sean Kilpatrick has taken advantage of that. This time last year he was a virtual unknown among the majority of basketball fans, but once he got his shot he ran with it. Now this season he seems to be on a mission to prove that not only does he belong, but he also deserves to be considered one of the best players on his team.
More from Sir Charles In Charge
This article originally appeared on