Brooklyn Nets: Players Are Positive About Future and We Should Be Too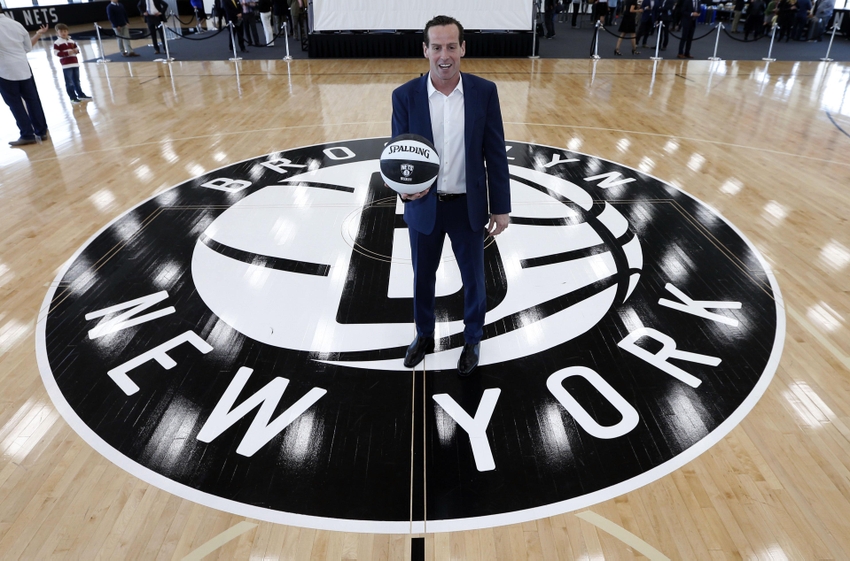 Despite their successful offseason, the Brooklyn Nets have been doubted all offseason. However, players have expressed optimism about the new Nets team, and fans should do the same.
More from Nothin' But Nets
The Brooklyn Nets conducted a complete makeover for their team this offseason. Gone are all the players (except Brook Lopez) from the Billy King regime, in are a load of veterans and youth. Gone is Billy King himself, in is Sean Marks, an experienced assistant coach from the well-respected San Antonio Spurs. Brooklyn is also going through their sixth coach in five years, but new head coach Kenny Atkinson brings a lot to the table.
Even with all these changes heading into the season, there has been speculation in the media that Brooklyn will not perform much better than last year. Despite that, many Nets only had good things to say about the revamped team and some have even noted that media criticism does not bother them.
What Did Players Say About the New-Look Franchise?
Jeremy Lin is no stranger to criticism. The 28-year-old point guard has been doubted by the media for his entire career. This was a result of the high expectations produced by the media post-Linsanity.
Now, in Brooklyn, the expectations are not as high for Lin, and Lin does not appear to be affected by what others have to say about him and the team. On being snubbed from SI's Top 100 and concerns about his defense, Lin had this to say:
"If my life was done by what everyone else expected of me, I would've been done with playing a long time ago. I don't really care what anyone else has to say."
Want your voice heard? Join the Nothin' But Nets team!
Other players had positive things to say about new management. In particular, the addition of Sean Marks played a huge part in why nine-year veteran Luis Scola joined Brooklyn.
"Sean played a lot of years with the Spurs. Manu [Ginobili] is a close friend of mine and Manu was very close with Sean, too. We talked about him a lot and the way he developed his front office career, you can easily see that he knows what he's doing. He's trying to bring the Spurs mentality to this building. I think he has a bright future ahead of him."
The longest-tenured Net, Brook Lopez, also expressed positive things about the new-look franchise.
"It really is an exciting time to be around the team and be following the team, just because everything really is new and we have such a blank, clean slate."
It's clear that players are eager for the 2016-17 season to start. How should we feel though?
How We Should React
You heard the players – there is a lot to look forward to for the Nets franchise. Whether you believe the Nets will do well this season, it's still evident that the team has vastly improved, at least on paper. Our offseason could not have played out better, and we should be relatively pleased with Marks, Atkinson, and all our new acquisitions.
Coming off a 21-win season, expectations aren't too high for the Nets, but there's no reason to believe that they'll get any worse. Low expectations are great news for Brooklyn because there won't be any disappointments if they end up not doing well. Even so, there is hope with this young roster, and we could really use some hope in Brooklyn.
This article originally appeared on