Brooklyn Nets: Jeremy Lin Out At Least Two Weeks With Strained Hamstring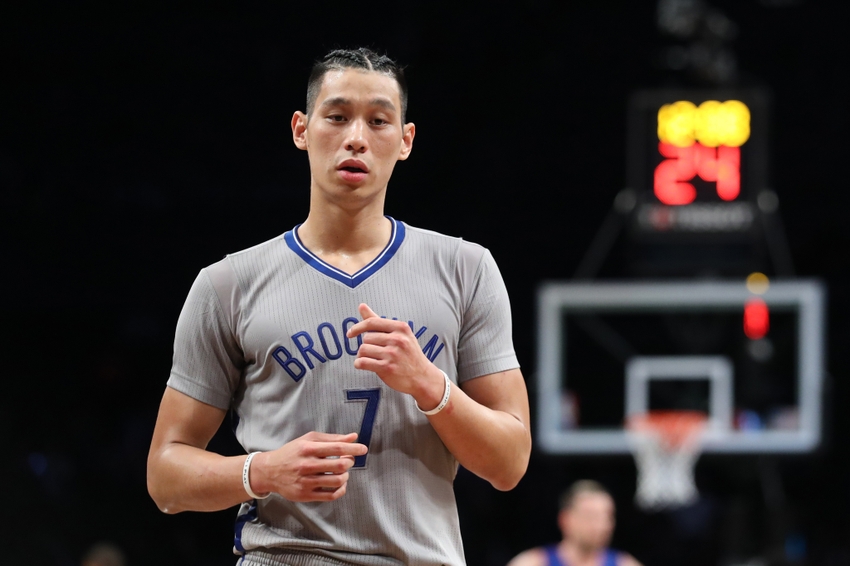 The Brooklyn Nets announced Thursday afternoon that Jeremy Lin will miss at least two weeks with a strained left hamstring.
The Brooklyn Nets came out with a statement win against the Detroit Pistons last night at the Barclays Center. However, that game also came at the cost of losing Jeremy Lin. The 28-year-old point guard was seen slightly limping and grabbing part of his left leg prior to exiting the game before the end of the first half. Lin finished the game with 10 points, two rebounds, and four assists in 16 minutes of action.
Want your voice heard? Join the Nothin' But Nets team!
The Nets announced today just how severe Lin's injury is. Lin was diagnosed with a strained left hamstring and will be re-evaluated in two weeks.
The Harvard grad signed a three-year, $36 million with Brooklyn this offseason. He is averaging 15 points, 3.8 rebounds, and 6.2 assists per game through all five of the Nets' contests thus far.
More from Nothin' But Nets
Brooklyn acquired Lin as its full-time point guard, which raises concerns for who can be a suitable replacement to start at the one. The Nets are already missing Greivis Vasquez and Randy Foye. Vasquez, besides Lin, is the only other true point guard on Brooklyn's roster, and is facing yet another setback related to his right ankle. He is listed as day-to-day. Meanwhile, Foye is listed as probable for tomorrow's game, after missing the first five games with a right hamstring strain.
The Nets' lack of players at the one became more apparent in last night's game with Lin out in the second half. Brooklyn used rookie Isaiah Whitehead for a large chunk of second half action and even Sean Kilpatrick saw some time running the point.
The Nets face the Charlotte Hornets, Lin's previous team, tomorrow night at home. With Lin unavailable, it'll be interesting to see what adjustments Brooklyn decides to make.
This article originally appeared on