Brooklyn Nets: Jeremy Lin Determines Nets' Success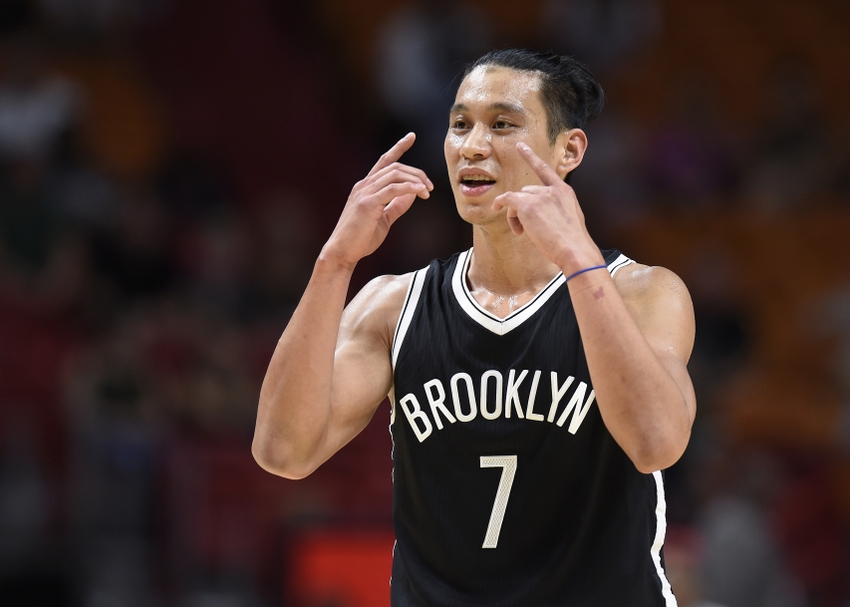 During the preseason, the Brooklyn Nets have used statistical analysis to test out different players and lineups, using plus-minus as an indicator for team chemistry and efficiency.
Head coach Kenny Atkinson's best lineups for the Brooklyn Nets have included top-notch performances by Jeremy Lin. When Lin does well, the Brooklyn Nets do well. If you have watched the preseason games so far, the games against the Detroit Pistons and Boston Celtics have been the best plus-minus performances by the Nets according to ESPN. The better of the two performances was against Detroit, considering that Lin scored 21 points in 17 minutes, with only two turnovers.
Despite being recognized as a scorer in the game, he was a facilitator as well.  His ability to be a play-maker by passing the ball goes to show that he is a well-rounded point guard. Lin's off-ball movement is impressive as well; he doesn't need the ball in his hands in order for him — and the Nets as a whole — to be successful and flourish.
Determination as a Starter
Lin was able to show fans he was ready to be the starting point guard for the Brooklyn Nets — and this was as quickly as his first game back from the offseason. Hence, don't underestimate how impressive this is, given that he had to transition from the system under Charlotte Hornets' head coach Steve Clifford who is primarily a defensive-oriented coach. For any number-cruncher, it is clear that Lin has the potential to perform this way in the regular season.
His unselfish attitude and cunning instincts on the court have proven to be crucial in making him a successful player. Having played with James Harden, Carmelo Anthony, and Kobe Bryant, he has gained experience from those top scorers. Although those three didn't necessarily pass the ball often, Lin can be an even greater threat due to his ability and willingness to distribute the ball.
Kenny Atkinson Will Elevate Jeremy Lin
Furthermore, what's more exciting is that Kenny Atkinson is an offensive-minded genius, relying on ball-movement and chemistry in order to find the open man. Jeremy Lin was able to improve his defense under Clifford, and now under Atkinson, he can be the best form of himself on both ends.
At the age of 28, Lin has a few years left in his prime as a point guard, but he's much wiser and a better player than he was when he unleashed himself as a member of the New York Knicks — during his beginnings in New York.
Many tend to forget that Kenny Atkinson is the same coach that brought out Lin's potential. The duo, together, can bring out the best in the other players in Brooklyn. The preseason was just a preview of the Nets, and Lin will soon be receiving starter-level minutes — because "Linsanity" is coming back.
This article originally appeared on