Brooklyn Nets: Isaiah Whitehead Diagnosed with Concussion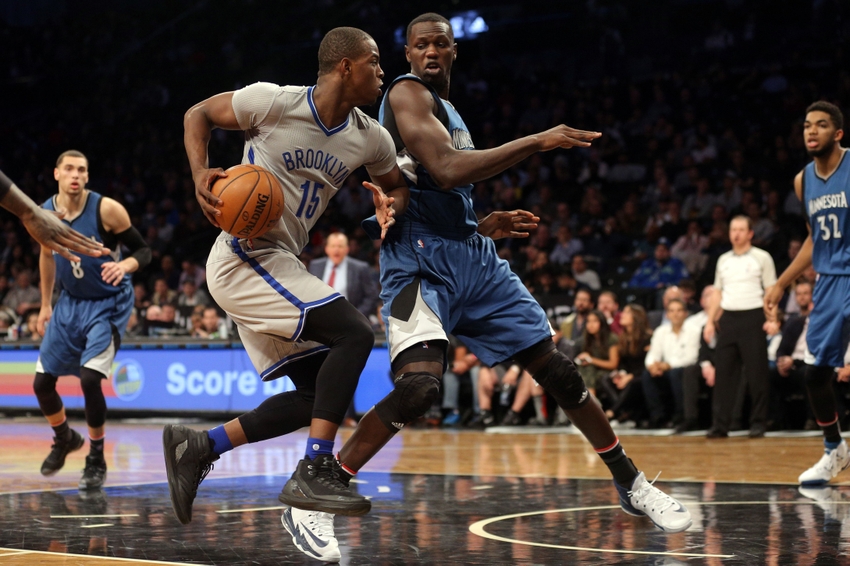 The Brooklyn Nets point guard depth was already paper-thin, so the last thing the team needed was another injury. However, Isaiah Whitehead has reportedly been diagnosed with a concussion.
The Brooklyn Nets have already dealt with a glut of injuries in the backcourt. Jeremy Lin remains out with a hamstring injury. Caris LeVert has yet to debut due to a foot injury. Randy Foye just returned from a hamstring injury. On Wednesday, the Nets made two announcements.
Want your voice heard? Join the Nothin' But Nets team!
First, Brooklyn waived guard Greivis Vasquez, who injured his ankle and will need surgery. In a corresponding move, Yogi Ferrell was signed from the Long Island Nets. However, the injury woes didn't stop there.
The Nets announced Wednesday that guard Isaiah Whitehead has been diagnosed with a concussion. He will be out until his is free of any and all concussion-like symptoms.
More from Nothin' But Nets
In the first quarter of Brooklyn's thrilling win Tuesday night over the Minnesota Timberwolves, Whitehead got stepped on, taking a foot to the head as he fell backward to the ground. He remained on the ground until being helped up, and taken off the floor. However, in the second quarter, Whitehead returned to the game, which seemingly was an indication that he was healthy enough to play. In fact, Whitehead played 26 minutes in the win over Minnesota. Only Trevor Booker (27), Brook Lopez (28), and Sean Kilpatrick (28) played more.
Whitehead's injury shows how scary concussions can be. He appeared to be fine last night, to the point where he was medically cleared to re-enter the game. It wasn't until Wednesday that he experienced concussion-like symptoms, which forced the Nets to hold him out.
At this point, it's unclear how long the Nets will be without Whitehead, but the main priority is making sure he will be free of any symptoms. Concussions are rare in the NBA, but Whitehead is the second player in a week to suffer one. Last week, Boston Celtics big man Al Horford suffered a concussion during practice.
For the Nets, Whitehead's injury comes at an unfortunate time, as they were already thin at point guard. Brooklyn turned to Kilpatrick when Whitehead was out of Tuesday's game, and could do so again going forward. Ferrell was also brought on, and should see playing time sooner than later.
This article originally appeared on