Brooklyn Nets Get No Love From 2016-17 GM Survey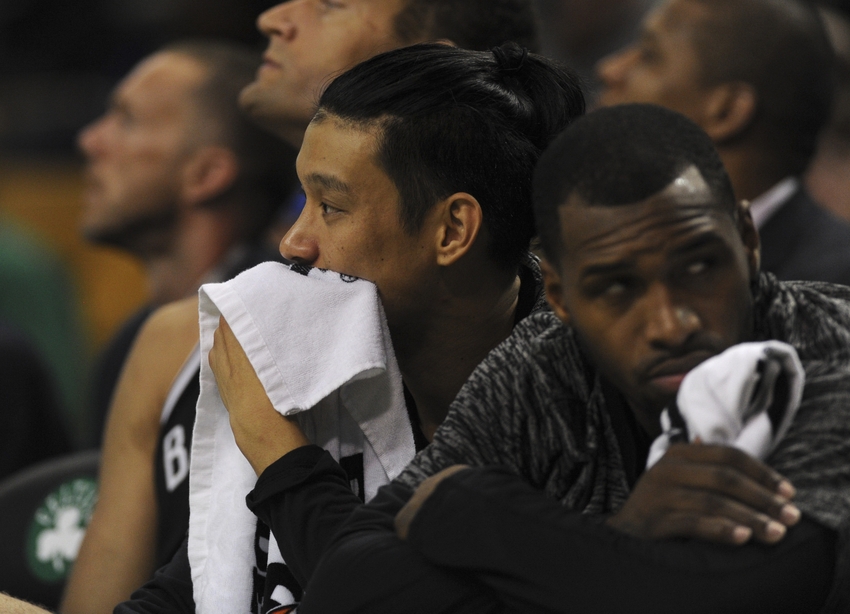 NBA.com released its 2016-17 GM survey yesterday. The Brooklyn Nets did not fall into any of the categories listed in the survey.
The 2016-17 GM survey features categories including MVP, which team made the best offseason moves, and which team is the most fun to watch. Not a surprise that Nets players and the team did not fall into these categories, but Brooklyn wasn't left completely off the survey.
Want your voice heard? Join the Nothin' But Nets team!
Though the Nets did not get any mentions as a team, there are still a couple of things connected to them in the survey. Jeremy Lin received some votes as the most underrated player acquisition. Lin, who signed a three-year, $36 million deal with Brooklyn this offseason, has been viewed by some as a steal, and for good reason. The 28-year-old point guard had a solid year with the Charlotte Hornets last season, posting 11.7 points, 3.2 rebounds, and three assists per game. Brooklyn is a great landing spot for the six-year vet who has always expressed interest in returning to New York, and the Nets received a player who can immediately serve as their full-time point guard.
More from Nothin' But Nets
On another note, though not directly related to the Nets, Miami Heat guard Tyler Johnson received some votes on the GM survey as the most surprising move of the offseason. You might recall the "poison pill" deal the Nets offered Johnson — a four-year, $50 million offer sheet — that Miami ended up matching. It's crazy to think that the 24-year-old guard received a greater offer sheet than Lin, who is four years older than Johnson and has at least shown more in terms of capabilities. Well, good on the Nets' part for not having to carry the burden of that heavy contract (as a result of Miami matching it). And Johnson can thank Brooklyn for making him rich after only playing in the NBA for two seasons.
The Nets haven't gotten love from the media all offseason, and it wasn't any different with the GM survey. Not to worry though, there is only a week left until opening night, and we'll get to see if our guys can prove doubters wrong very soon.
This article originally appeared on