Brooklyn Nets: Comparing Their Youth to the Rest of the NBA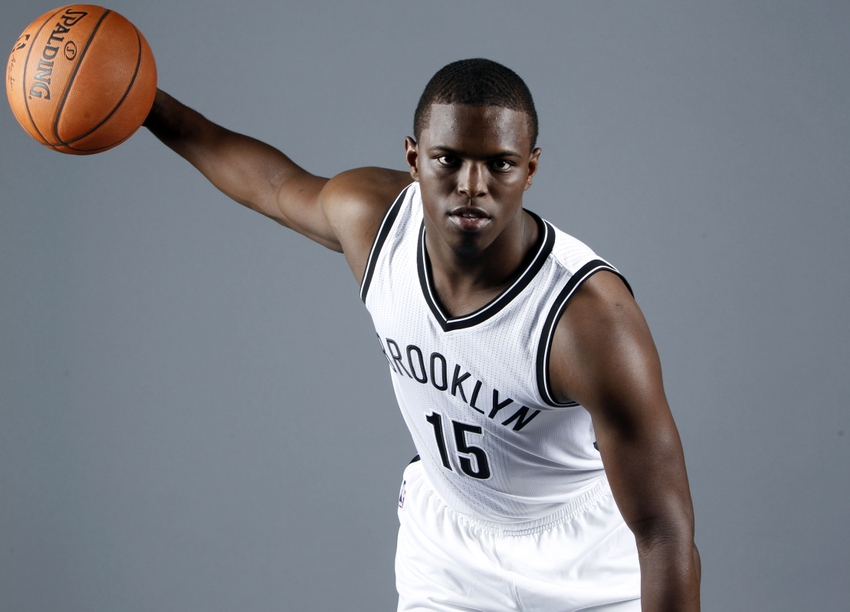 Successful NBA teams have a perfect marriage between youth, experience, and talent. The Brooklyn Nets are working their way toward success, and the age puzzle is nearing completion.
All teams, including the Brooklyn Nets, need young players just as much as older players. More often than not, the young guys are more skilled than their older counterparts because their athleticism allows them to make plays the older guys no longer can.
Want your voice heard? Join the Nothin' But Nets team!
Contrarily, the older guys bring wisdom. They teach how to carry yourself after a loss or how not to get too high after stringing together a couple of wins.
Constructing a team, however, starts with young players. Just by looking at recent drafts, proven college guys are passed over for players who are youthful with more potential. Each first overall pick in the last seven drafts spent just one year in college.
In Philadelphia, there's the perfect example of this. The 76ers are trusting the process and are attempting to overload their roster with many guys who are young with potential to grow — Ben Simmons, Joel Embiid, Jahlil Okafor, etc.
The veterans are brought in via free agency because they can get signed for a bargain. Teams know exactly how they're going to contribute to their team.
When you glance at the Nets' roster, the tenure isn't so top heavy. Six guys on the team have completed two years or less of NBA service. Randy Foye is the most experienced guy with ten years under his belt, and Luis Scola is the eldest at 36.
The two youngest guys are Chris McCullough and Isaiah Whitehead, who are both 21 years young. They won't turn 22 until the first quarter of 2017.
More from Nothin' But Nets
According to RealGM, the Nets' aggregate age is 26.4 years. This puts them right under the league's average of 26.7, and they're one of the 28 teams who have an average age falling in between 25 and 30. The Cleveland Cavaliers (30.5) and Philadelphia 76ers (24.6) are the two three teams that sit outside that range; the Toronto Raptors and Portland Trail Blazers (each at 25) sit directly on it.
Of the 28 other teams, 11 of them have a younger collective age. The Charlotte Hornets and Milwaukee Bucks are tied with the Nets at 26.4.
Despite all their balance, Brooklyn is the second-oldest team in the Atlantic Division, trailing the New York Knicks, who sit at 27.2.
Being too young can hurt teams in most cases, and it's evident that the rosters who have a higher average age are some of the league's best teams. The Golden State Warriors (27.9 years) are the NBA's sixth-oldest team, and they're a championship contender. The Los Angeles Clippers (29.9) also look like they can play for a championship this year, and Cleveland is the only team older than them.
The guys on those rosters have a ton of playoff experience, and they can have all that experience because they've spent a decent amount of time in the league.
Brooklyn has seven guys who have never played in a playoff game, but that's because all of those guys are young and haven't hit their primes yet.
Sean Marks' job is to complement the young guys with veterans who can bring both tangible and intangible skills to the table. Once the core group is developed, change in competitiveness will be seen, and the mentorship cycle will continue.
This article originally appeared on