Brooklyn Nets: Can Isaiah Whitehead Benefit From the D-League?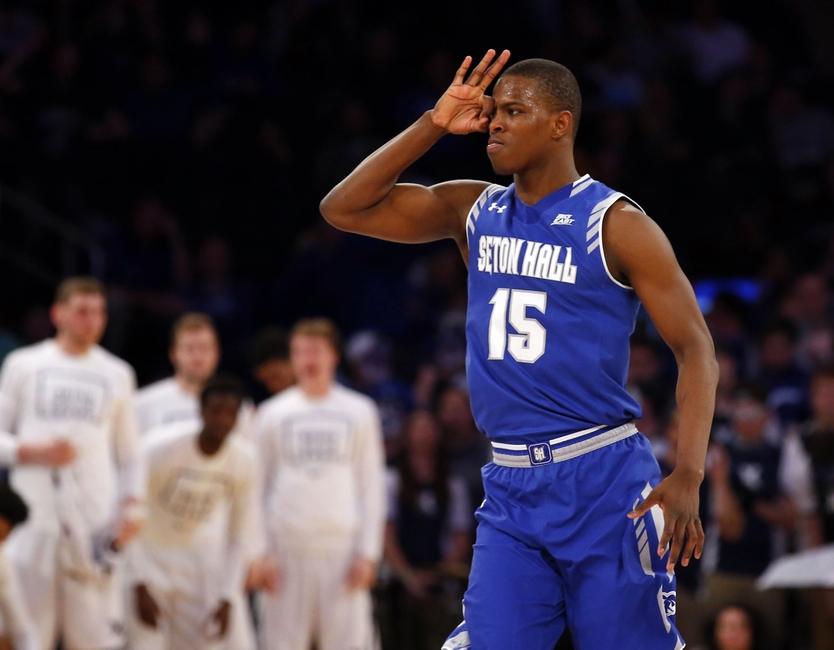 Isaiah Whitehead has not been playing to his standards on the court. The NBA's D-League has proven to produce good players. The Brooklyn Nets' affiliate, Long Island Nets, may be a good tool for him this year.
Brooklyn native Isaiah Whitehead has had a pretty rough start to his NBA career. The Brooklyn Nets rookie has only scored nine points in his three games of action (did not play against Indiana) and is shooting 4-of-12 from the field.
Want your voice heard? Join the Nothin' But Nets team!
Monday night against the Bulls, it was clear he was out of sync and flustered by the pace of the game and the skill level of the Bulls. Whitehead played 21 minutes in that game and scored six points on 3-of-11 shooting.
The most frustrating part of Whitehead's performance Monday night was his five turnovers. The turnovers were largely unforced and unnecessary. He made bad passes and bad decisions early on in the game, which allowed Chicago to start to pull away, both in the score and in momentum.
More from Nothin' But Nets
The Long Island Nets are the Nets' D-League team, and the D-League is full of great competition of basketball players that are almost ready to play in the NBA. It is basically the minor league of the NBA. Baseball uses their minor league system to breed players and help them get better at what they are good at and become decent at the things they are bad at.
Whitehead is not a bad basketball player as we all saw in his time at Seton Hall. Unfortunately, his shot just has not been there since joining Brooklyn both in the preseason and the regular season. Who knows what the reason is to his struggles? But that is why the Nets have a D-League team–for their young guys to get ready to play.
Evidence of what the D-League can do is on the Nets' roster this year. Sean Kilpatrick was signed by Sean Marks to several 10-day contracts at the end of last season based on him leading the D-League in scoring. Kilpatrick has proven that he can now score at the NBA level and he is now one of the best bench players the Nets have.
Maybe Whitehead is doing too much now that he is on a team that plays in his hometown. He knows he can play. He knows he has not been good. He is trying to discover what he could do better. Take some time, Isaiah, go to Long Island and take your time and craft your game. You will come back better and stronger because of it.
This article originally appeared on