There's a chance Brook Lopez could be taking threes this year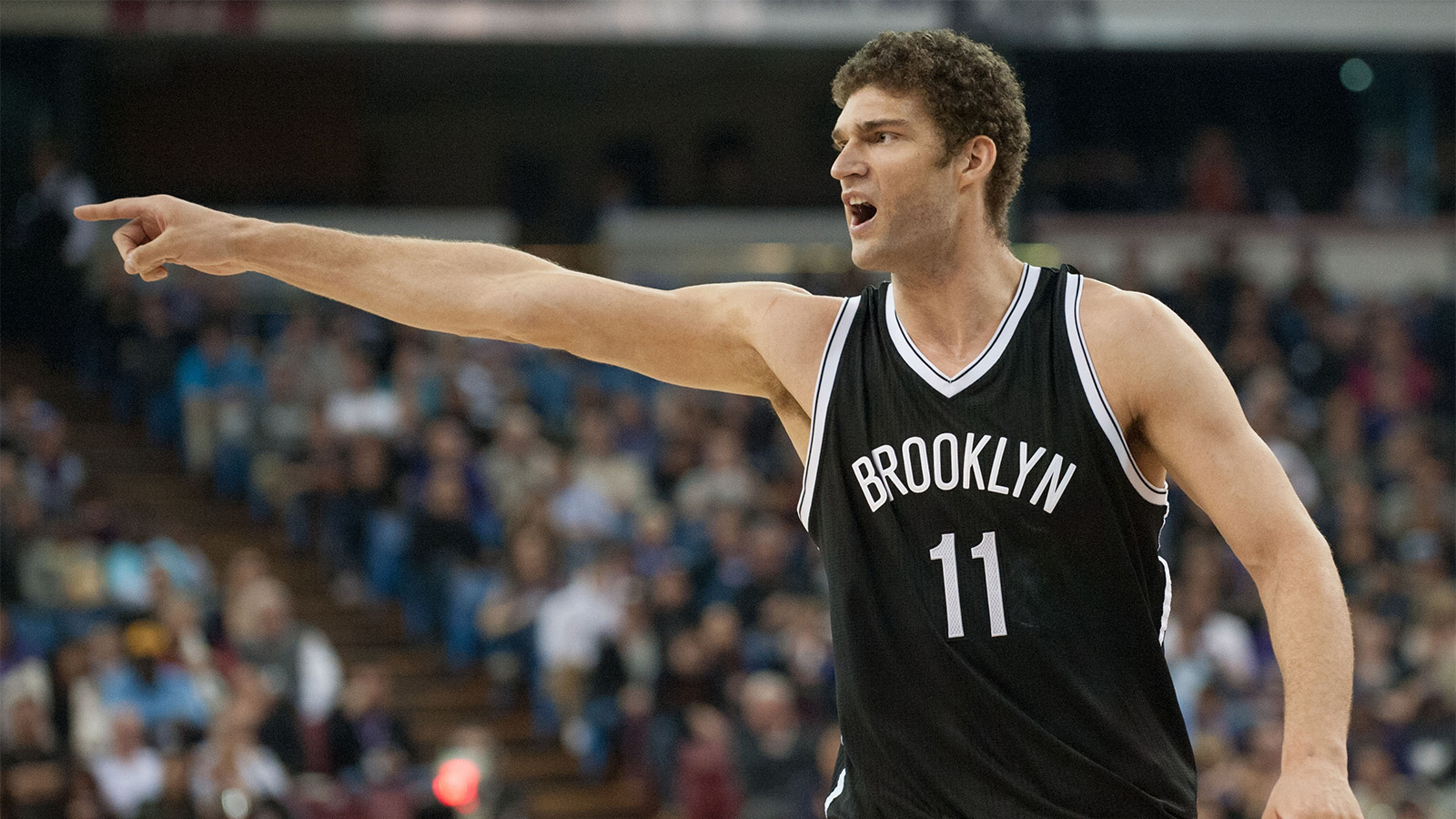 Every year, we hear about Brook Lopez wanting to take three-pointers in games. Every year, it's not something we see. But maybe this year will be different.
There's a saying: Big men want to be guards. Guards want to be big men. Lopez shows that off sometimes.
The 7-footer spends time after seemingly every practice shooting around from beyond the arc. And he looks comfortable doing it. But obviously, that's not a game environment. Heck, it's not even a practice environment. It's a post-practice one, and laymen might be surprised by how many NBA players can just drain from anywhere on the court if you put them in an open gym.
The difference this year though is that coach Lionel Hollins might not be all that against Lopez attempting from long range this season.
"He's been working on them, so it may be some times we might let him be out there (shooting)," Hollins said, via Devin Kharpertian of The Brooklyn Game.
Lopez had maybe his best jump-shooting season ever last year, sinking more than 42 percent of his attempts from 16 feet out to the three-point line. He also attempted a career-high percentage of his shots from that area.
He's looked comfortable attempting corner threes and actually tried four of them last season, but when we talk about Lopez taking shots from beyond the arc, those aren't the ones we're referring to. Even if the corner three is the closer, more efficient one, which usually happens with feet set on the catch-and-shoot, you're not going to plop your best down-low threat, a difference-making 7-footer in the corner and just tell him to stand there. Lopez's threes would come in the same situations most of his jumpers come from now: In the pick-and-pop from the wings. Those are tougher shots, which is partly why we probably won't see Lopez stretch to the three-point line.
But if Hollins is OK with it, that's a start.
(h/t The Brooklyn Game)
MORE NEWS:
Want stories delivered to you? Sign up for our NBA newsletters.